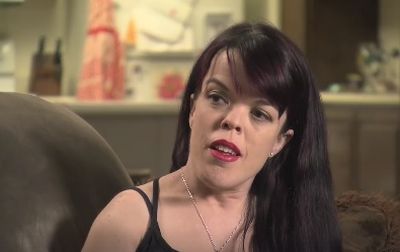 Briana Renee Manson, pregnant star of the hit show Little Women: LA, was rushed to the hospital in premature labor earlier this week. This is a very scary situation because the reality star is only six months pregnant! According to TMZ, Briana, who is due in July, was taken to the hospital after feeling contractions on Monday night.
"There's a serious concern because premature births are typically far more risky for little people," TMZ reported. "Doctors have Briana on round-the-clock bed rest, and medication to slow the contractions because it is just too soon."
According to People, Briana is "being held [at the hospital] until doctors can slow down her contractions, minimize her pain and/or she goes in to labor."
The magazine's source said the doctors are very focused on preventing the baby from being born prematurely.
"[Briana] is being closely monitored right now," the magazine's source added.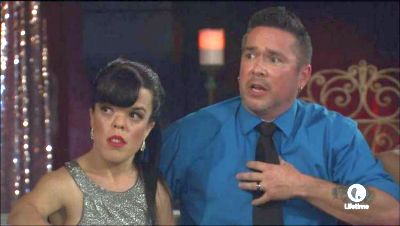 According to Briana's family, however, Briana is being monitored a little too closely—by her husband Matt Ericson! Briana's father, Robert Kealiher told Radar Online today that Matt has not let any of Briana's family visit or talk to her on the phone since she was hospitalized.
"Nobody has been able to contact her," Robert told the site. "Matt doesn't let us speak to her. This guy has control of her phone and he answers her texts."
Briana's marriage has been controversial from the beginning, with many of Briana's friends and family stating that they were against the marriage, due to their dislike of Matt.
"This guy has isolated everyone around her," Robert told Radar of Matt. "I haven't talked to her in a year. Everyone says he's not a nice guy. He's a wacko!"
'Little Women: LA' fans seem to share Robert's dislike of Matt, especially after the most-recent season finale in which Matt confessed to having had online affairs, even while Briana has been pregnant
The cheating scandal will be the focus of a two-hour special called "Little Women: LA: Matt & Briana Ride or Die.' The special is set to air Wednesday, May 11 on Lifetime.
Unfortunately for fans, the drama surrounding Briana's hospitalization will probably not be part of the upcoming season of 'Little Women: LA,' as TMZ reports that TV cameras have been banned from filming Briana at the hospital.
(Photos: Lifetime)