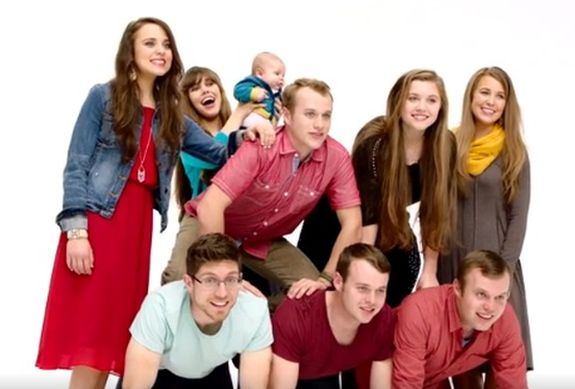 After watching the Duggar Family for years on 19 Kids and Counting (and a season of Counting On) we know there's nothing these people like more than a wedding– other than a baby, of course! It looks like the family will be very happy this season, as 'Counting On' Season 2 appears to be centered around the adult kids getting hitched and popping out more kids.
TLC released the first trailer for 'Counting On' Season 2 today, just one day after fourth Duggar daughter Jinger announced her engagement to Jeremy Vuolo. From the trailer, it appears that Season 2 will revolve around Jinger and Jeremy's courtship and engagement.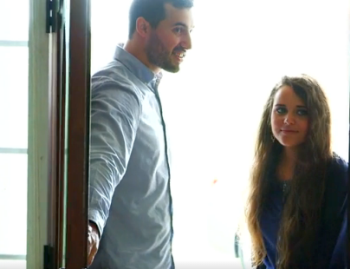 Not to be outdone, Jinger's older, already-married-off sisters, Jill and Jessa, are both talking about adding more kids to their broods. Each girl already has one child with their respective husbands. While Jill and her husband Derick Dillard vow to have another baby within the year, Jessa and her husband, Ben Seewald, talk again about wanting to adopt a kid.
"Ben and I have had it in our hearts to adopt," Jessa says in the trailer. "That was something we talked about even before we got married."
Almost completely absent from the trailer (except for being part of the weird human pyramid thing the siblings do) is Jana Duggar. Jana is the oldest Duggar girl, and the only one who has yet to enter a courtship. Last season, Jana actually got some camera time, but with Jinger's engagement taking center stage during Season 2, it looks like Jana may be relegated to the background again.
On the TLC website, we learn that Season 2 will also cover Jill and Derick returning home from Central America, Ben organizing a football camp for kids, and John David, Joseph and Josiah possibly "seeking new relationships." Poor Jana isn't even mentioned…
'Counting On' Season 2 will feature 10 hour-long episodes, and will premiere on Tuesday, August 23 on TLC.
Watch the full trailer below:
(Photos: TLC)