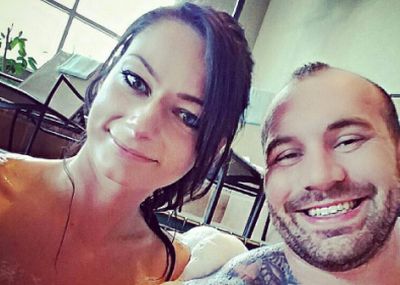 Two weeks ago, The Ashley reported that Teen Mom 2 star Adam Lind was reportedly engaged to his girlfriend, Stasia Huber. While Adam has kept silent on the report, Stasia recently confirmed that she is, indeed, engaged to Adam, and even showed off their rings.
According to Stasia's recent Facebook post, Adam proposed to her on May 13 (although the pair kept the engagement private until recently). While she wouldn't give all the details of the proposal, she did reveal a little.
"I'd say but I don't want to embarrass him," Stasia wrote. "If he wants to tell it he can…just know it had me in tears and was crazy and perfect."
Apparently, the proposal wasn't exactly a surprise to Stasia, who stated that she picked out her engagement ring. (She later posted photos of her ring, as well as the ring that will be Adam's wedding band.)
"We picked them out together and I got exactly what I wanted," Stasia wrote of her ring.
Stasia also seemed to address the nay-sayers who had previously commented on the size of her diamond, insisting that Adam could have purchased a bigger ring for his fiance, given how much money he makes from MTV.
"Any bigger would have been too much for me," Stasia wrote. "I spent weeks looking at styles and knew exactly what I wanted… I tried on bigger ones and it looked gaudy on my small hands., I actually got a little bigger than I originally picked because this diamond was shinier."
This is the first engagement for both Adam and Stasia. It's not known if Adam's proposal was captured for the upcoming 7B season of 'Teen Mom 2' (which, despite saying he was quitting the show, Adam is very much still filming for). However, The Ashley thinks it's unlikely that it was filmed.
They have not yet announced a wedding date, although The Ashley can almost guarantee that they'll avoid choosing October 1, which is the day that Adam's ex, Chelsea Houska, will marry her fiance, Cole DeBoer.
Well…it is Adam, so maybe not…
Check out Adam and Stasia's rings below: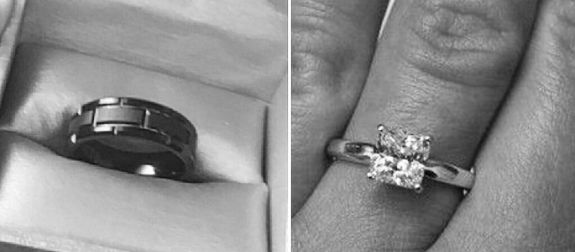 (Photos: Instagram)