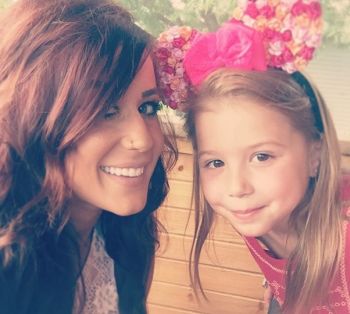 Teen Mom 2 star Chelsea Houska won't marry her fiance Cole DeBoer for another two months or so, (53 days to be exact!) but this weekend her friends and family celebrated the upcoming happy day by throwing Chelsea a bridal shower.
Chelsea, who's currently pregnant with her second child, posted a few photos from her bridal shower to her Instagram account, expressing her gratitude for celebration.
"Such a wonderful day," Chelsea captioned an Instagram photo of herself unwrapping shower gifts. "I feel extremely lucky to be surrounded by such amazing people!"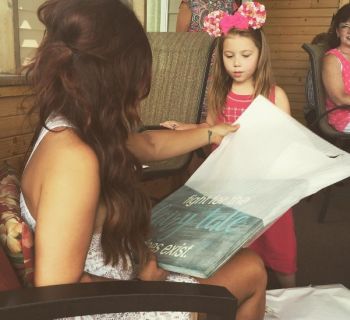 Chelsea's future mother-in-law even made her a very special gift, which she showed off in the Instagram photo: a wooden sign that reads "Fight for the fairy tale/ It does exist."
While Chelsea and Cole have stated that their wedding will not be filmed for 'Teen Mom 2,' it's likely that Chelsea allowed the MTV camera crews in to film her bridal shower. (All of the 'Teen Mom 2' girls are currently filming for the upcoming 7B season.)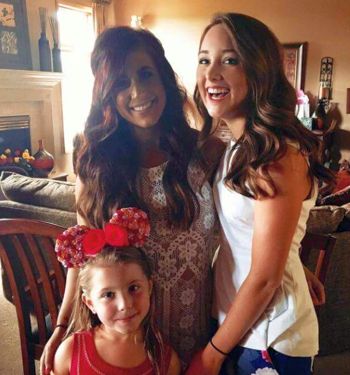 Chelsea's mother, Mary, and daughter Aubree attended the festivities but Chelsea's 'Teen Mom 2' co-stars did not. Some will be invited to Chelsea's wedding on October 1, though, from what The Ashley hears. Chelsea has confirmed, though, that Aubree's father, Adam Lind, will not be invited.
For more details about Chelsea's wedding, click here!
(Photos: Instagram)