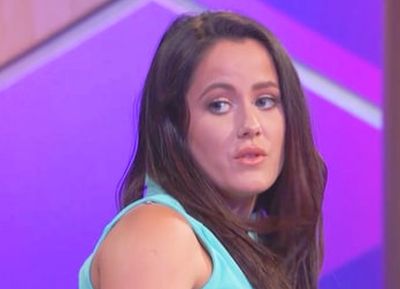 Jenelle Evans recently confirmed that she is pregnant with her third child. The  Teen Mom 2 star's family tree continues to grow, which may cause some confusion for some fans who are struggling to keep up!
Yesterday, The Ashley told you about the negative response Jenelle's sister, Ashleigh Evans Wilson, had after hearing about Jenelle's most-recent pregnancy. This, too, caused fans to be confused, as Ashleigh has rarely appeared on 'Teen Mom 2' and many fans weren't even aware that Jenelle had a sister.
Anyway, The Ashley decided that this may be a great time to create a family tree visual for Jenelle & Co.
The Ashley has included all of Jenelle's children (and their fathers), as well as her siblings. The Ashley did not include any of Jenelle's alleged miscarried babies, nor did she include any of Jenelle's baby-daddies' children (as they are not actually related to Jenelle).
Below is Jenelle's current family tree. (Click to enlarge!)

(Photo: MTV)