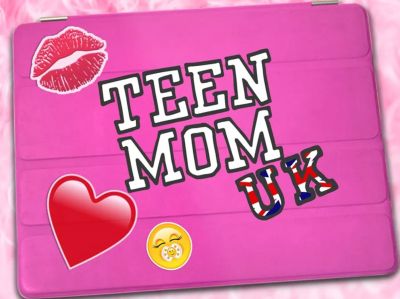 Trash-TV lovers in the United Kingdom are used to having to wait for months before being able to watch the new episodes of Teen Mom OG and Teen Mom 2 that are being viewed in the United States. Good news, Brits–you'll soon have teen moms of your very own to watch!
MTV announced today that it has set a premiere date for it's new 'Teen Mom's spin-off, Teen Mom UK.
Like the original U.S. version of the show, 'Teen Mom UK' will follow the lives of young moms as they attempt to navigate motherhood.
The Ashley first told you in January that a UK version of 'Teen Mom' was happening, but very few details were available at that time. Today, MTV UK announced that 'Teen Mom UK' would feature five new moms (instead of four like the U.S. show does).
"Get ready for a rollercoaster of emotions as the mums face some of the biggest challenges and decisions of their young lives so far, juggling raising a baby with personal relationships, through to postnatal depression, managing work and finding time for a social life," the show's online description reads.
A few months ago, Maci Bookout flew to the UK to do some promo work for the new 'Teen Mom UK' show. Her interviews are shown on the show's site.
In addition to releasing the new logo for the show, MTV UK announced that the show will premiere on Wednesday, November 2. The Ashley will do her best to keep y'all posted on the new girls!
(Photo: MTV UK)