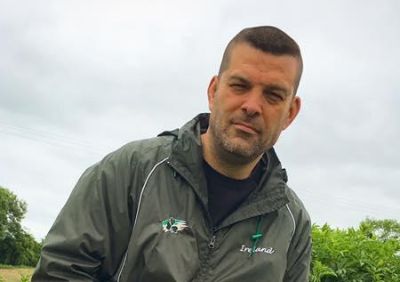 The Willis Family patriarch Toby Willis is still sitting behind bars, 17 days after he was arrested on a charge of child rape. Toby, who is the father of 12 children and the former star of TLC's 'The Willis Family', was arrested in Kentucky but has since been moved to the Cheatham County jail in Tennessee.
Last Wednesday, Toby appeared before a judge and waived his right to a preliminary hearing, which means that the case can now go to trial. 
There are many reasons why a defendant would wave his right to a preliminary hearing, but according to an article that Paul Bergman, a Professor of Law at the UCLA School of Law, wrote for Nolo.com, some of the most common reasons are that the defendant plans to plead guilty and wants to avoid publicity/additional expense, or that the prosecution's case is strong against the defendant, or that the defendant is hoping to buy himself some more time before the trial.
While it is not yet known why Toby decided to forgo his preliminary hearing, we do know that he is scheduled to appear in court next on October 5.
As The Ashley previously reported, Toby was arrested on September 9 on one count of child rape. According to court documents, the Tennessee Bureau of Investigation had been investigating Toby since late August, after it was revealed that Toby had allegedly had a sexual encounter with an underage girl 12 years ago.
It was later revealed that the alleged victim was someone related to Toby, although no victim has been specifically named.
"The report stated she was removed by Willis from her bed and raped," Nashville's Newschannel 5 reported earlier this month. "The reports added unlawful penetration by [Toby] Willis took place when the child was older than 3 but younger than 13. Authorities confirmed Willis was told he was not allowed to go around his biological children or his wife."
Toby's wife Brenda and the couple's 12 children have remained relatively silent since the news of Toby's arrest broke. Brenda did release an initial statement, letting fans know that the family's band would be cancelling any scheduled performances. She also made it clear that she was in full support of the District Attorney's Office.
The family has not released any further statements regarding Toby's arrest or charge.
(Photo: Facebook)