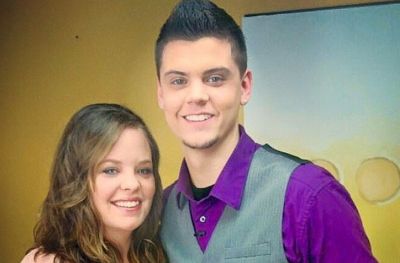 It may not seem like Catelynn Lowell and Tyler Baltierra do much, according to what we see on Teen Mom OG, but the reality stars have apparently been keeping themselves busy behind the scenes.
On Saturday, Tyler announced that he and his wife will be part of a new show that will be airing on December 5 on MTV."HAPPY TO ANNOUNCE that my passion project will be airing DECEMBER 5th @ 10pm on @MTV I worked really hard on it, can't wait! #Reunited," Tyler tweeted.
While MTV has not yet released any official press release on the show, The Ashley was able to find a casting notice that was likely for Tyler and Catelynn's new show. That show, listed as 'Reunite,' is being produced by 11th Street Productions, the same production company that produces the 'Teen Mom' franchise, as well as several other MTV shows. The company was formed by 'Teen Mom' producers Morgan J. Freeman and Dia Sokol Savage.
Anyway, the casting notice states that the show will feature people who were recently reconnected with an estranged loved one, as well as people who are looking to reunite with someone after a long absence. It will also feature people who were adopted, which strikes a chord with Catelynn and Tyler, who placed their firstborn daughter, Carly, for adoption.
"Are you looking to reunite with a loved one?" the casting notice reads. "Have you recently reconnected with someone from your past? Are you adopted? Is someone you love about to get out of jail and you haven't seen them since they went away? Have you had a long estrangement from a family member and are looking to reconnect?"
It is not yet known what role Catelynn and Tyler will have on the show, or if they will appear on camera or not.
As Tyler stated, the show will air on MTV on December 5 at 10 p.m. on MTV. The Ashley has reached out to the network to get more information, and will update this story when she gets more details about the show.
(Photo: Instagram)