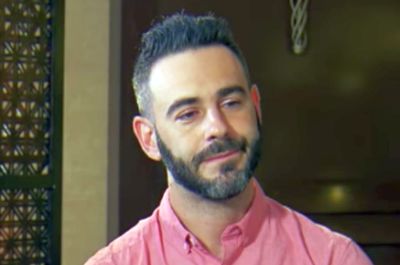 What do you do if your wife wants to divorce you only one week after your wedding? If you're Married At First Sight star Derek Schwartz, you turn your heartbreak into a weird rap song!
Derek, who married Heather Seidel during the show's fourth season, posted a video of himself rapping about his honeymoon and short marriage to Heather. The song is called "Honeymoon."
"This is how it all happened while I was in Puerto Rico on my honeymoon," Derek wrote in the video's description on YouTube. "I wrote this as soon as I got back and have been waiting to share it with you all!"
Derek, rapping under the name "D Schwartz" (as you do), talks about how Heather wouldn't give him a chance.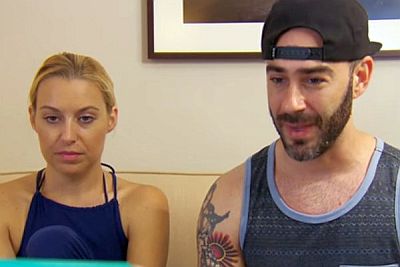 "This isn't the way it's supposed to be/ I'm trying to get closer to her but she don't notice me/ I'm thinking patience is probably the best way to play it/ and I've been waiting for this day and we finally made it."
Derek also raps about remaining hopeful that his marriage would work, even after Heather wanted nothing to do with him after their honeymoon.
"We aren't just another man and woman dating/ we stood in front of our families and made a statement/so even if we need some space, I'm still hoping that we make it."
Heather and Derek obviously didn't make it, and Derek's habit of frequently smoking "something" on their honeymoon was one of the main conflicts between the newlyweds. Derek's lyrics discuss this topic.
"And now you're talking deal breakers/ But I asked you if I could smoke/ You told me it's cool and that you have too."
Listen to Derek's full rap jam below. While The Ashley is certainly not the authority on rap jams, she doesn't think Derek is bad at all… (If you want to hear a really bad rap jam, though, click here!)
(Photos: FYI)