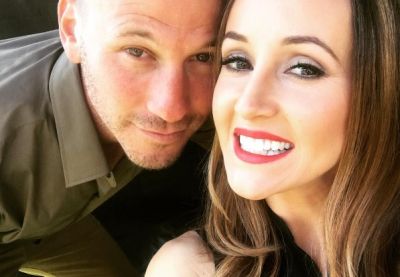 The list of kids that owe their lives to The Bachelor Franchise just keeps getting longer!
Former Bachelorette Ashley Hebert welcomed her second child with husband JP Rosenbaum on Friday. The couple, who met during Ashley's season of the show, used their social media accounts to announce the baby girl's arrival to the show's fans. They also revealed the, um, unique name they have chosen for their daughter.
"Introducing Essex Reese Rosenbaum," Ashley captioned a photo of a dark-haired baby that was posted to her Instagram account.
JP tweeted that Essex (who will go by "Essie" for short) "already has me wrapped around her little finger. I'm in trouble!"
According to People, Essex was born via C-section on Friday. She weighed in at 7 lbs., 11 oz. and measured 19 inches long.
"Both mommy and beautiful baby Essie are doing great!" JP told the magazine.
JP and Ashley seem to favor unique names. After all, they named their now-two-year-old son Fordham Rhys.
The couple has been married since 2012.
Ashley is just the latest of the former Bachelorettes to give birth recently. In October, Desiree Hartsock gave birth to a baby boy, and in September, Emily Maynard welcomed a baby boy. Earlier this year, former Bachelorettes Jillian Harris and Ali Fedotowsky also welcomed babies. (It was a boy for Jillian and a girl for Ali.)
See Baby Essie's first photo below:
(Photos: Instagram)