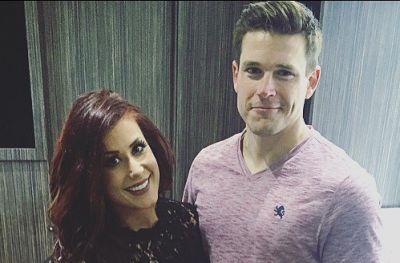 Chelsea Houska is preparing to give birth to her second child in February, but the Teen Mom 2 star couldn't wait any longer to announce the gender of her unborn baby! On Sunday, Chelsea and her husband Cole DeBoer announced to their social media followers that they are having a baby boy!
"It's aaaaaa….BOY!" Chelsea wrote on Instagram in the caption of an adorable photo. "Can't wait to add a little man to our crazy crew!"
In a series of adorable family photos posted to Chelsea's website, she, Cole and her daughter Aubree pose with a clothesline full of little boy's clothing.
"Introducing the most amazing man on the planet," Cole captioned one photo. "Our little sweetie…"
Chelsea, who is almost 26 weeks pregnant, took to her website to reveal more details about her baby boy, as well as more family photos.
"We are so excited to be adding a little guy to our family!" she wrote. "His little closet is already filling up with plaid."
She also wrote of how excited Cole is to welcome his first child.
"Cole is the proudest man I have ever seen, and cannot wait to have his son," she wrote. "He's already planning his future hunting and fishing trips, haha!"
Chelsea and Cole have not yet revealed what they plan to name their baby boy, but Chelsea's pregnancy will surely be covered in the upcoming season of 'Teen Mom 2,' which is currently being filmed.
Here's one of the adorable pics from Chelsea and Cole's gender reveal photo shoot:
(Photos: Facebook, Instagram)