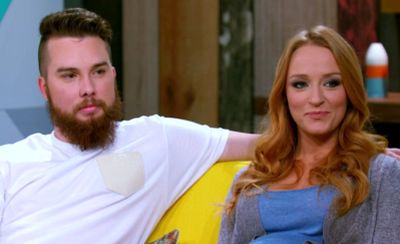 Get ready to make more space on your Teen Mom book shelf: Maci Bookout is about to release another book!
It was announced on Monday that Maci and her husband, Taylor McKinney, are releasing an adult coloring book early next year. (Apparently adult coloring books are all the rage…or something?) The Maci and Taylor Wedding Album: An Adult Coloring Book will be available for pre-order before it's released on Valentine's Day 2017.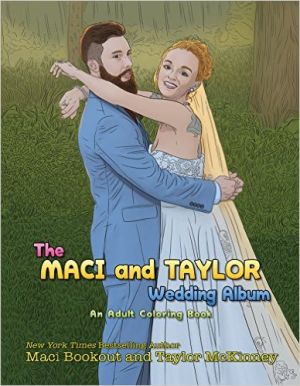 The book will feature 39 single-sided pages that can be colored. Each page will showcase a different photo from Maci and Taylor's recent wedding.
"Maci Bookout's storybook romance with Taylor McKinney has culminated in a beautiful wedding—and now you can color it!" the book's official description on Amazon reads.
Fans will be able to whip out their Crayolas and color pics of all of the wedding's special moments.
"From the ceremony at the Honey Lake Plantation Church to the elegant reception, The Maci and Taylor Wedding Album features all the unforgettable moments from Maci's special day," the description reads. "Color in the bride and groom as they share their first kiss as husband and wife. Join Maci and Taylor as they have their first dance and cut the cake—not to mention the garter toss!"
The book is being published by Post Hill Press, which is the same publisher that published Maci's 2015 book Bulletproof, in addition to the books of the other 'Teen Mom' franchise girls.
Maci is not the first 'Teen Mom' gal to attempt to make some money from the adult coloring book craze. Kail Lowry's adult coloring book (as well as her second book, Hustle and Heart, is due to be released tomorrow).
If you'd like to pre-order Maci and Taylor's coloring book, or Kail's click the links below!( Of course, you can always order The Ashley's 2013 book, Teen Mom Confidential while you're at it…