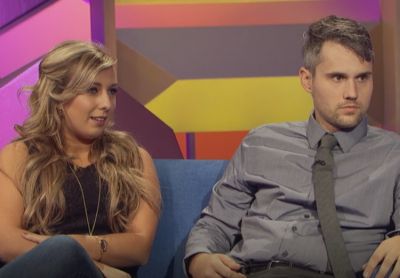 It's official: Teen Mom OG star Ryan Edwards is off the market!
Ryan announced on Thursday that he is now officially engaged to his girlfriend, Mackenzie Standifer. The 'Teen Mom OG' star posted an Instagram photo of an engagement ring on Mackenzie's finger, along with the caption, "Getting Married."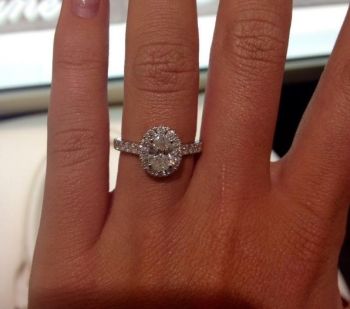 Mackenzie and Ryan, who have been dating less than a year, have not released any information about Ryan's proposal (except that it didn't happen at a Waffle House!) but it will likely be covered on the upcoming season of 'Teen Mom OG.' This is the second engagement for Ryan; he was previously engaged to Maci Bookout, the mother of his son Bentley. Mackenzie was married once before.
Mackenzie is the mother of a young son named Hudson. In past Instagram posts, Mackenzie has stated how well Hudson and Ryan get along.
"Every single mom's biggest fear is that someone won't love on your baby like you can.. That someone won't be there for your baby like you are.. That they'll run for the hills when they see just how crazy our life is…But it's little moments like this that put all those fears to rest," she captioned a sweet photo of Ryan and Hudson napping on the couch together.
Maci has stated that she is a big fan of Mackenzie. In fact, she even invited Mackenzie and Ryan to her October wedding, where Mackenzie fittingly caught the bouquet!
In a tweet, Mackenzie hinted that she and Ryan will be getting hitched in November 2017.
Ryan is just the latest 'Teen Mom' dad to get engaged. Currently, Teen Mom 2's Jo Rivera and Vee Torres are engaged, as are Jeremy Calvert and Brooke Wehr. Adam Lind also proposed this year to his girlfriend, Stasia Huber, but it's unknown if they are still planning on tying the knot. Ryan's 'Teen Mom OG' co-stars, Amber Portwood and Debra Danielsen, are both also engaged.
(Photos: MTV, Instagram)