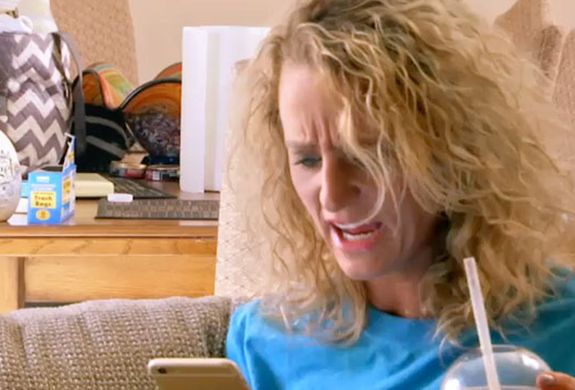 Whether you spend your weekends with your family, or loafing on your sofa watching reruns of 'The Office' while eating those creepy pink and white animal crackers, chances are you probably don't spend much time on the Internet on Saturday and Sunday. Naturally, this means that you may be missing some Teen Mom-related news!
In an effort to bring you up-to-date on all the 'Teen Mom' happenings that you may have missed over the weekend, The Ashley brings you the "Monday Teen Mom News Pile!"
Here are all the major (and minor but interesting) Teen Mom OG and Teen Mom 2 things that happened over the last weekend…
Jenelle Evans says she's not angry that Chelsea Houska stole her baby thunder.
'Teen Mom 2' stars Chelsea and Jenelle gave birth to their babies just one day apart last week, and over the weekend the gals brought their new additions home from the hospital. Both Jenelle and Chelsea were busy posting pics of their new babies to social media, and Chelsea revealed on Twitter that her husband Cole DeBoer actually helped deliver their son, Watson.
On Twitter, Jenelle stated that she is not angry that Chelsea stole her baby thunder by having Watson a day after Jenelle had her daughter, Ensley.
"I really don't understand why everyone would think we would be mad at each other for having our babies born so close…. lmao," Jenelle tweeted about Chelsea. "I'm actually happy for her and glad she got the little boy she always wanted.
Jenelle's 'Teen Mom 2' co-stars Leah Messer and Kail Lowry expressed their happiness about Chelsea's son's arrival. Neither publicly mentioned the birth of Jenelle's daughter.
Jenelle & David's trailer arrived.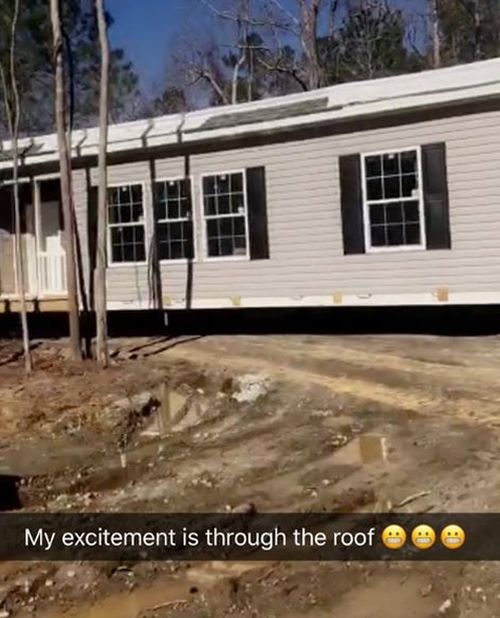 Last summer, Jenelle and her booooyfriend, David Eason, purchased some land in North Carolina so that they could build their dream home on it. Over the weekend, Jenelle posted photos of a trailer home being delivered to the land.
"My excitement is through the roof!" she captioned a photo of the mobile home being placed on the land.
Details of Ryan Edwards' fiance's divorce were released.
Ryan Edwards' fiancé, Mackenzie Standifer, was married before she met Ryan, and this weekend Radar Online made more details of Mackenize's divorce known. The site released information obtained in the divorce documents. It was revealed that Mackenzie's divorce from her first husband wasn't even officially finalized until November 2016, which was about a month before Ryan proposed.
It was also revealed that Mackenzie accused her ex-husband of "inappropriate material conduct" toward her, which she says made it unsafe and improper for her to live with her ex.
Mackenzie's three-year marriage resulted in one child, two-year-old Hudson, whom Mackenzie was given primary custody of.
Want more details? Click here!
A new 'Teen Mom 2' special was announced.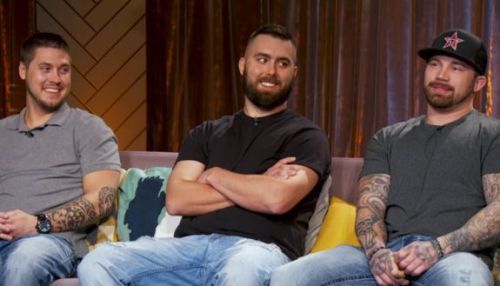 MTV announced that it will be airing a special that features flashback clips of the 'Teen Mom 2' dads. However, not all of the men from the show will be featured.
Want more details? Click here!
The whereabouts of Leah's mother were revealed.
Leah spent the weekend at a cheering competition with her daughter, Aleeah. Corey Simms and his wife Miranda joined the festivities, as did Leah's mother, Dawn Spears. Once a fixture on 'Teen Mom 2,' Dawn has been noticeably absent from the most-recent episodes.
Leah posted a photo of her and her mother to let people know that Dawn is still in her life, but in the caption, Leah mentioned that she doesn't get to see her mother very often these days. In the photo's comment section, Dawn told a fan that she and Leah now live over an hour from each other, which explains why Dawn wasn't around to film.
(Photos: MTV, Instagram)