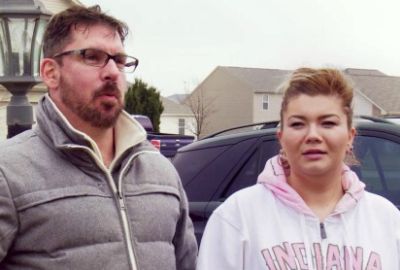 The Teen Mom rumor mill has been swirling with rumors that several of the franchise's stars have gotten (or are planning to get) hitched! As always, The Ashley refrained from posting about these rumors until she had more information to share with you Roundupers.
Let's sift through the rumors, shall we?
Rumor #1: Amber Portwood and Matt Baier are getting married this weekend.
Almost definitely false. Matt and Amber started this rumor themselves on Thursday when Matt posted a photo on Instagram of a sign that read "Going to the chapel and we're gonna get married." In the photo caption, he indicated that he and Amber would be heading to Las Vegas today. The couple continued to play up the charade by telling Real Mr. Housewife that, "All we can say is we are there for a wedding. As for who's? Well that's a surprise…People will just have to wait and see."
The Ashley has checked the marriage license records for Clark County, Nevada (the county in which Las Vegas is located), as well as the surrounding counties and can confirm that the couple has not filed for a marriage license. (They have not filed for one in their home county in Indiana either.) In order to get hitched, they would have to obtain a marriage license.
It's also very unlikely that Amber would get hitched without her daughter Leah by her side. The Ashley's source confirmed that Leah is currently in Indiana.
This is most certainly just a way for Amber and Matt to get more attention and mess with the show's fans.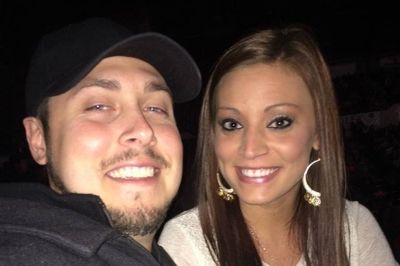 Rumor #2: Jeremy Calvert and Brooke Wehr are secretly married.
FALSE! Fans started whispering that the 'Teen Mom 2' couple quietly got hitched after Brooke and Jeremy made a few social media posts in which they referred to each other as "wife" and "husband." The couple is currently engaged (after a brief breakup), and both parties had previously said that they are not in any rush to make it down the aisle.
Jeremy tells The Ashley that he and Brooke are NOT married yet, despite the rumors floating around.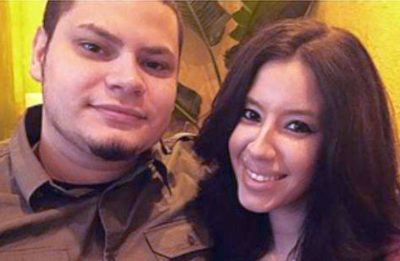 Rumor #3: Jo Rivera and Vee Torres are already married and have been for some time.
FALSE! This rumor was started by a 'Teen Mom'-themed clickbait site, and Vee herself has confirmed that it is false. On Twitter, Vee stated that she would be marrying Jo in 2018. She added that her wedding would not be filmed for 'Teen Mom 2' or any other show.
"I don't want it documented," she wrote on Twitter. "That's why I said no. It will between family & friends how we want it."
Vee is actively planning the wedding, however. Earlier this month, she tweeted that she and her family, as well as Jo's mom, Janet, were going shopping for Vee's wedding dress.
(Photos: Facebook, MTV)