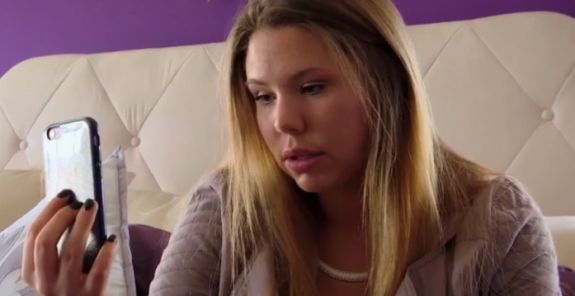 After a two-week absence, The Ashley's Teen Mom News Pile is back!
If you happen to be one of those people who have a life and spend your weekends doing exciting things, there's a chance that you may have missed some of the Teen Mom-related news that broke over the weekend. In an effort to bring you up-to-date on all of the weekend's 'Teen Mom' happenings, The Ashley brings you the "Monday Teen Mom News Pile!"
Here are all the major (and minor but interesting) Teen Mom OG and Teen Mom 2 things that happened over the last weekend…
Jenelle Evans got called out for leaving her newborn to go on a trip.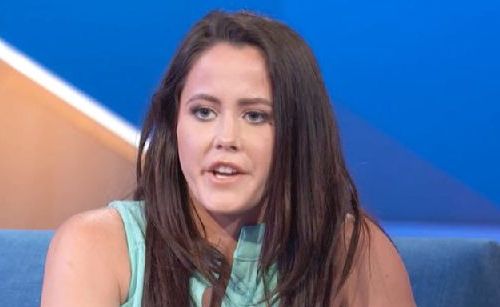 Jenelle was skewered by critics on social media after she announced that she would be flying from North Carolina to Southern California to appear on Monday's 'Teen Mom 2' live After Show. Although Jenelle's daughter Ensley is only a month old, this will be the second time Jenelle and her fiance David Eason have left her in the care of someone else in order to take a trip. (The first time was when Jenelle and David traveled out of town to get engaged.)
Jenelle attempted to defend her actions on Twitter by stating that MTV and the show's producers were forcing her to go to the taping, and that Ensley was not able to go along with her because the baby's doctor advised against it.
Although Jenelle claimed she was required to go to California to film, Chelsea Houska (who gave birth to her son Watson just one day after Jenelle had Ensley) said that the show's producers  had no problem with her not attending the live tapings.
"They were very understanding of me not leaving Watson or flying before he has shots," Chelsea told a fan on Twitter.
While all of the cast have, indeed, been getting requests from production to fly to California to attend these live tapings, no one has been forced, not even Kail Lowry and Leah Messer, who have done more of their share to cover the ones right after Jenelle and Chelsea gave birth. Each cast member who has attended a taping has flown into California for one day, and gone home on a red-eye flight after the taping ended.
Jenelle has yet to explain why David had to also leave Ensley to go on the trip.
Most of the 'Teen Mom OG' cast went on vacation together.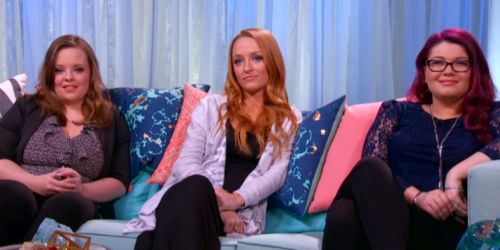 While the 'Teen Mom 2' girls were worrying about filming, [most of] the 'Teen Mom OG' gals (and their beaus) were jetting off for some fun in the sun. Catelynn Lowell and Tyler Baltierra, Amber Portwood and Matt Baier, and Maci Bookout and Taylor McKinney are all currently in Puerto Rico on vacation.
Needless to say, the girls' nemesis and co-star Farrah Abraham was not invited on the trip.
Adam Lind quit 'Teen Mom 2'…again.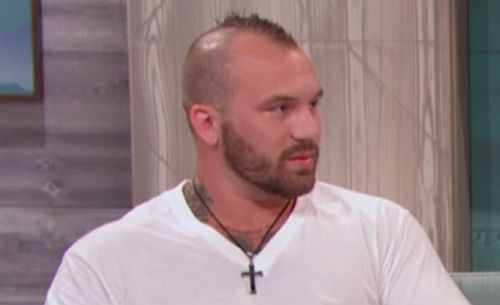 Adam Lind has once again declared that he is done with 'Teen Mom 2.' A "source" told Radar Online over the weekend that Adam is telling everyone who will listen that he's not signing up for the show's eighth season…should he even be invited back.
"If they offer [a Season 8 contract] to him, he says he's gonna say no," the source claimed. "He's sick of getting bashed all the time on the show…He just wants to live his life and not be bad-mouthed all the time. He is living the normal quiet life. He's working on a friend's car lot doing mechanic work."
Adam has been outspoken about wanting to end his time on 'Teen Mom 2,' claiming that even the sizable paychecks aren't enough to keep him filming. (Given how difficult he has been to work with during Season 7, he may not even get an offer anyway.) Adam has stated many times that he is quitting 'Teen Mom 2.' (He was still under contract to film for the current season because the network exercised its option to extend the seventh season. Adam was required to fulfill his obligations to film, even after he declared that he was done with the show.)
Kail Lowry provided some hints about the identity of her baby's father.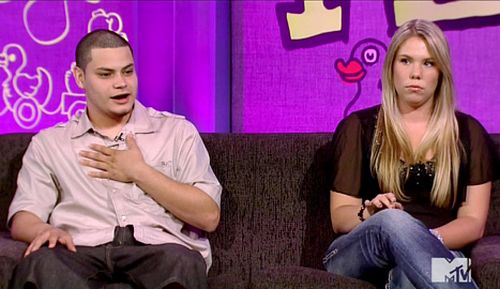 The big 'Teen Mom' news that broke last week was that Kail confirmed to The Ashley that she is pregnant with her third child. Kail had declined to give any information about the baby's father at the time, but over the weekend, she began to provide more hints as to who fathered Baby No. 3.
In a tweet, Kail told a fan that she is not currently in a relationship, meaning that she is no longer with the person who is the father of the baby she's carrying. Fans have been throwing the names of several guys who they believe may be the father, and this weekend one of those guys spoke out.
Responding to claims on Reddit that he was the father, Tyler Hill said that he is not the dad of Kail's baby. Kail has also denied that Tyler fathered her child.
Kail also shot down the fan theory that her 'Teen Mom 2' producer, JC Cueva, is the baby's father.
"My producer and I have never had that kind of relationship. It's strictly platonic," she told Real Mr. Housewife.
Kail confirmed to The Ashley that the baby's father is not her ex-husband, Javi Marroquin.
(Photo: MTV)