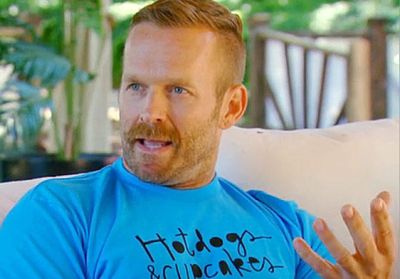 Bob Harper is recovering after suffering a serious heart attack while working out earlier this month, TMZ has reported.
The Biggest Loser trainer/host was reportedly getting his fitness on at an NYC gym when he collapsed. Luckily, a doctor happened to be working out nearby and administered CPR and used defibrillator paddles to save Bob.
TMZ states that Bob was unconscious in the hospital for two days before waking up. He spent another six days in the hospital before being released, but has reportedly not been cleared to fly home to Los Angeles yet.
Bob, who is only 51, told the site that he has a genetic predisposition for heart problems, and that his mother died from a heart attack.
Currently, Bob is recovering and is able to do some walking, but is on restriction from exercise for the time being.
Bob has not mentioned his health issues on his social media accounts yet, but five days ago, he posted a photo to Instagram of a candle and a few other items, along with the caption, "My word of the day…LUCKY."
UPDATE: Bob posted a message on his Facebook fan page, along with a photo of himself and his dog Karl in a hospital bed.
"Well I guess you all heard what happened. Two weeks ago yesterday I had a heart attack. I am feeling better. Just taking it easy. KARL has been a great nurse. I want to thank everyone for the outpouring of messages and support. It feels good to be cared about. I've been home for 8 days now. Again, THANK YOU SO MUCH!! I'm lucky to have such good friends and family to take care of me right now."
(Photo: NBC)