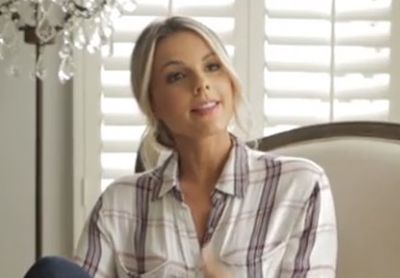 Ali Fedotowsky is no longer a Bachelorette.
The star of 'The Bachelorette' Season 6 married her longtime boyfriend, Kevin Manno, in Los Angeles on Friday. According to Us Weekly, a bunch of Ali's celeb friends– including Kaley Cuoco and Lacey Chabert, as well as fellow former 'Bachelorette' Andi Dorfman— attended the nuptials.
The ceremony took place on a lawn of the Terranea Resort, which overlooks the Pacific Ocean. Ali and Kevin's dog, Owen (who has one of the cutest Instagrams ever, by the way), and their seven-month-old daughter Molly both participated in the ceremony.
Ali and Kevin have been together since 2013. A few years prior, Ali split from her made-for-TV fiance, Roberto Martinez, whom she met and became engaged to on her season of 'The Bachelorette' in 2010. (Years later, Ali admitted that she knew getting engaged on the show was a bad idea but she did it anyway.) Ali and Roberto's engagement lasted about a year, before they officially split in November 2011.
Anyway, Ali and Kevin have been engaged since September 2015. They had originally planned to get married in Mexico in 2016, but the wedding had to be postponed twice, once due to Ali's pregnancy and once due to concerns about the Zika virus. The couple eventually decided to move the wedding to California.
This is the first marriage for both Ali and Kevin.
To see wedding photos, click here!
(Photo: Us Weekly)