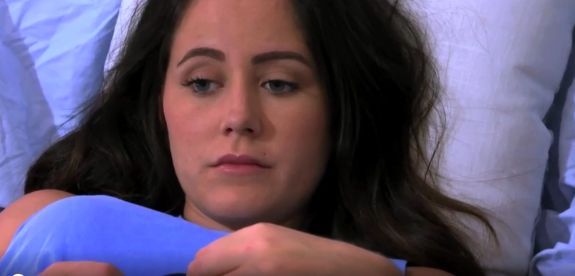 Weekends can be busy. Maybe you were out getting "High! High!" with your friends, or even just lounging in front on the couch while eating a tub of Duncan Hines frosting. Whatever it was that you were doing this weekend, it may have caused you to miss some of the Teen Mom-related news that broke over the last few days.
In an effort to bring you up-to-date on all of the weekend's 'Teen Mom' happenings, The Ashley brings you the "Monday Teen Mom News Pile!"
Here are all the major (and minor but interesting) Teen Mom OG and Teen Mom 2 things that happened over the last weekend…
Jenelle Evans said she's almost finished with her book.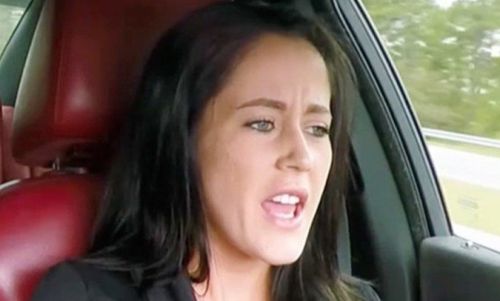 For years, Jenelle has watched her 'Teen Mom' franchise co-stars publish books and, while she has often claimed to be writing her own autobiography, no book has ever actually surfaced. This weekend, though, Jenelle once again brought up her book, and claimed that the Story of Jenelle will be published very soon.
"I've been looking over the final read of my book before the final touches and it's coming together very nicely!" Jenelle tweeted. "Going to be ready to pre-order soon! Had a very great support system and the help of a great team. Putting my very own personal touch in there to share with all of you. #ReadBetweenTheLines #Life #Truth #Childhood #Journey"
Jenelle first announced her "upcoming" book in April 2015, stating that fans could expect it to hit shelves in early 2016, but no book was ever released.
Amber Portwood & Matt Baier had their legal issues lessened.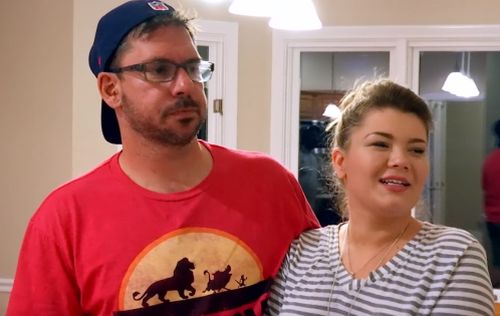 Last month, it was reported that Amber and Matt were being sued by their landlord for not paying their mortgage, as well for as making changes and causing damage to their home. The 'Teen Mom OG' couple denied that they had done anything wrong, and insisted that the whole thing was a big misunderstanding. (Their landlord later agreed publicly with that statement.)
Amber and Matt were set to head to an eviction hearing on Thursday, but according to Indiana court records, the hearing was cancelled and the entire case has been dismissed.
Farrah Abraham showed off her plastic body parts.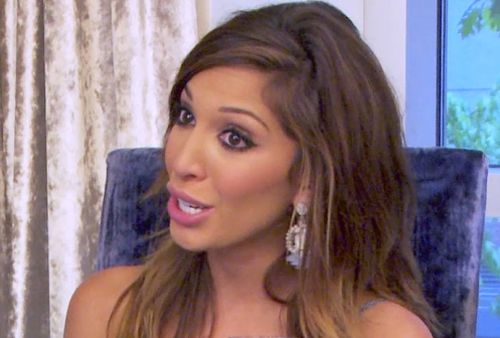 Farrah has spent a ton of money to buy the body she currently has– so it's no surprise that the 'Teen Mom OG' star wants to show off her purchases as often as possible!
While in Los Angeles, Farrah called the paparazzi to come photograph her while she laid by the pool wearing a very revealing swimsuit. As she relaxed on a poolside sofa, one of her giant breasts popped out of a cut-out in the bathing suit. The nip slip was, of course, captured in the pap photos, along with Farrah's famous "Backdoor," much of which was hanging out of her thong bikini bottom. (If you want to see some of the photos, click here.)
Adam Lind missed his daughter's father/daughter dance….again!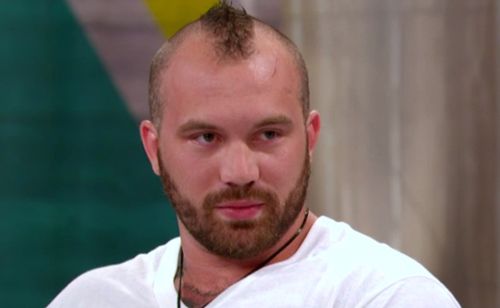 For the second year in a row, 'Teen Mom 2' dad Adam was a no-show at the annual father/daughter dance at his daughter Aubree's school. Once again, Chelsea Houska's husband, Cole DeBoer, took Aubree to the dance, which took place on Friday night.
Want more details? Click here!
To read The Ashley's "Teen Mom News Pile" from last week, click here!
(Photos: MTV)