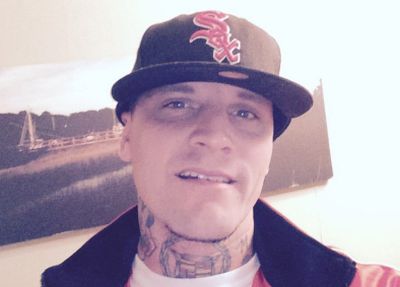 Teen Mom Jenelle Evans's felon-of-an-ex-husband is a free man, after spending about 16 months behind bars!
Courtland Rogers, whom Jenelle married back in December 2012, was released from the New Hanover Correctional Center on Saturday morning, and wasted no time in logging into his old Twitter account to celebrate his freedom. 
"Been dreaming about this day for a longgggggg time now…," he tweeted.
"Courty B" only appeared for one very creepy moment on 'Teen Mom 2,' but longtime fans of the show know that he is an important part of Jenelle's chaotic life story.
Allow The Ashley to refresh your memory…
Jenelle and Courtland, who were reportedly introduced via their common drug dealer (naturally), began dating around October 2012. Shortly after, rumors that Jenelle and Courtland were using heroin together spread. The couple's frequent appearances on live social media feeds did little to dispute the rumors, given the fact that Jenelle appeared haggard and thin, and often looked stoned. (Spoiler alert: they were using heroin together, which Jenelle later admitted.) They got engaged after about a month together.
In December 2012, Jenelle and Courtland made their love official, marrying at a North Carolina courthouse right after Courtland was charged by the same court for a felony. (As you do!) The couple celebrated their marriage with a fancy lunch at The Olive Garden.
You seriously can't make this stuff up.
Courtland and Jenelle were on-and-off for a few months but finally split, right around the time Jenelle discovered she was again pregnant with his child. She eventually aborted the child during a memorable scene of 'Teen Mom 2' and moved on to dating Nathan Griffith. She became pregnant again soon after, and wasn't sure if the baby was Courtland's or Nathan's. (Spoiler alert: It was Nathan's!)
Courtland was arrested in 2013 for outstanding warrants, some of which stemmed from abuse charges Jenelle had filed against him after a trash-tastic fight some time before. (When police arrived to break up Mr. and Mrs. Rogers' lovers' quarrel, they found a heap of drugs and hauled both Courtland and Jenelle into jail.)
He would go on to spend several months behind bars for those crimes. This particular jail sentence is notable because Courtland was housed in North Carolina's Neuse Correctional Institution– at the same time as Jenelle's current beau, David Eason, was behind bars! It's been reported that Courtland and David were friends while serving time together.
Once Courtland was released and back on the streets, he quickly turned back to drugs and got arrested again. Jenelle's divorce from Courtland was final in 2014. She was pregnant with Nathan's child when the divorce was officially granted.
In October 2015, Courtland resurfaced briefly when he appeared in a documentary about heroin use. The next month, he was arrested for heroin possession and for being a habitual felon. (Of course, according to another Jenelle ex, Keiffer Delp, "being a felon ain't illegal!")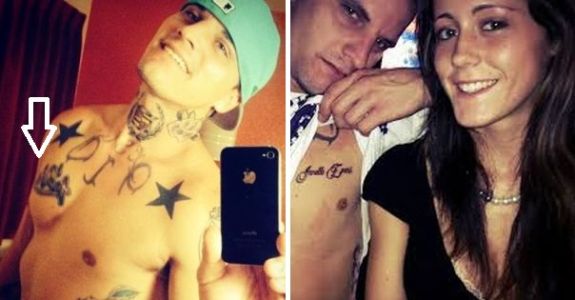 In December 2015, Courtland was thrown in the slammer to start serving out a three-year sentence. According to county records, he was a model prisoner, receiving no infractions while behind bars and never attempting an escape.
Courtland is currently out on parole, with his next parole review scheduled for July.
Jenelle has yet to speak out about her ex-husband's release.
(Photos: Twitter, Facebook)