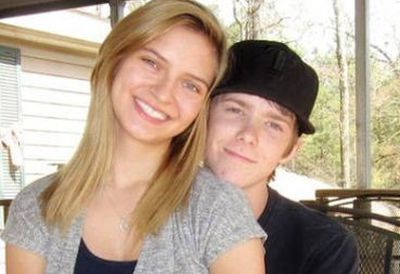 It's been a rough few months for 16 and Pregnant Season 4 stars Myranda Trevino and Eric Kennemer, but this week, the couple finally had some happy news to share: Eric has been released from the hospital, after nearly a two-month stay.
Eric, who, as The Ashley previously told you, was in a car accident back in January, was seriously injured and spent a good deal of time in the ICU. In February, Eric was sent home from the hospital, only to suffer a stroke one day after arriving home. He had been in the hospital ever since.
On Thursday, Eric's mother posted an update to the GoFundMe page that has been set up to help Eric and Myranda with Eric's medical costs. In the update, Eric's mother said that Eric is still working to recover from the stroke he suffered.
"Eric is coming home today!" Eric's mother wrote. "He still has a long road ahead! He will still be in therapy and rehab as he is still recovering from his stroke. Trips back and forth to therapy are going to take time and money. Please help if you can! Any amount helps! God bless!"
Eric and Myranda are the parents of two little girls—Kaylee (who was born during Myranda's episode of "16 and Pregnant" in 2012) and Rylee, who was born in 2014. They are one of the few couples from the show who are still together.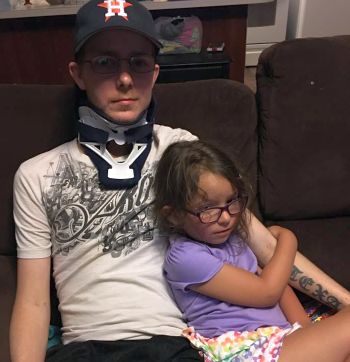 On Thursday, Myranda posted a sweet photo of Kaylee cuddled up to Eric.
"Someone sure is happy to see their daddy back at home!"  Myranda captioned the photo.
If you'd like to make a donation to help Eric, Myranda and their daughters, click here! To date, their GoFundMe page has raised $2,115 of their $10,000 goal, thanks in part to two generous donations by Morgan J. Freeman, the executive producer of "16 and Pregnant."
(Photos: Facebook)