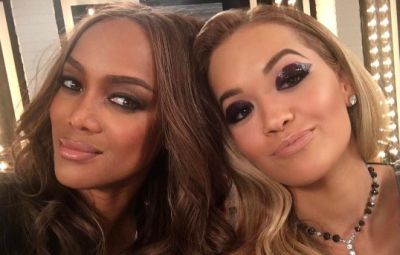 She's baaaaaack!
Just when America's Next Top Model fans thought they had finally got rid of Tyra Banks, it's been announced that "TyTy" will be returning to host the show's next season, which will be filmed this summer.
In a press release sent out by VH-1 on Thursday, the show's executive producer Ken Mok basically thanked current host Rita Ora for her time, but said that Tyra will be taking things from here.
"Tyra has always been the heart and soul of the franchise and her absence was deeply felt by our fiercely loyal fans who missed their Queen of the Smize," Ken Mok said in a statement. "We'd like to thank Rita Ora for being a great partner and total pro. She infused this new iteration of 'ANTM' with passion and creativity and we wish her nothing but the best in her future endeavors."
Tyra, who gave up hosting duties of the show when it was revived by VH1 last year, revealed in the press release that she wanted her mug back on-camera.
"I'm overwhelmed and humbled by the intensity of the 'ANTM' fan base whose deep affection for the show led me to have a change of heart," said Tyra, who served only as an executive producer of the show last season. "After giving it a lot of thought, I realized that remaining behind the camera wasn't enough because 'ANTM' is woven into my DNA."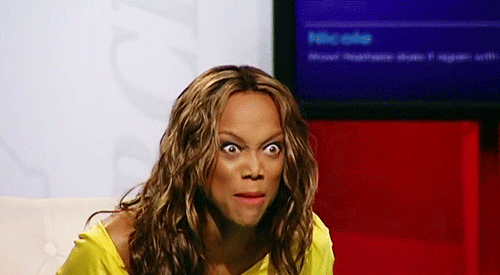 OK! magazine reported earlier this month that Tyra's "change of heart" about hosting the show came after she saw the show's rating slip last season.
"There was hope that Rita would revive ANTM's ratings but after a promising start, the numbers dwindled," the magazine's source stated, adding that Tyra was unhappy with the direction the show was going with Rita in the driver's seat.
It appears that Rita has bowed out gracefully. On Friday, she posted a photo of herself with Tyra to Instagram, and wished the "Smize Queen" all the best with the show.
"Words can't describe how much FUN I had hosting this show for you – it was such an honour," Rita wrote. "I grew up watching and loving the show it was a dream come true and I can't wait for you to hear my new album! It's TIME PEOPLE! Love the whole ANTM cast and crew and good luck for the future!! Love you @TyraBanks."
The status of the show's current panelists Ashley Graham, Law Roach and Drew Elliott remains to be seen. According to the press release, "Additional panelists [for Season 24] to be announced at a later date."
This will be a very busy summer for Tyra. In addition to shooting the next season of 'America's Next Top Model,' Tyra will also be serving as host of America's Got Talent this summer.
(Photos: Instagram, The CW)