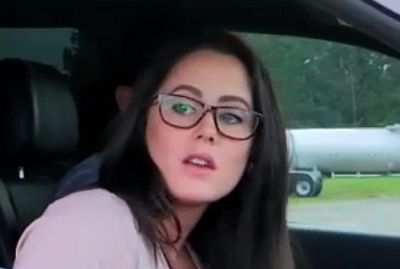 Clear your book shelves because… yet another Teen Mom book is on its way.
The autobiography of Teen Mom 2 star Jenelle Evans will hit the Interwebs on July 25, according to Amazon. The book, which Jenelle has been promising to be "coming soon" for several years, will be called Read Between the Lines: From the Diary of a Teenage Mom.
Jenelle co-wrote her book with Tonia Brown, who, before helping Jenelle pen her memoir, wrote horror fiction.
Isn't it ironic…dontcha think?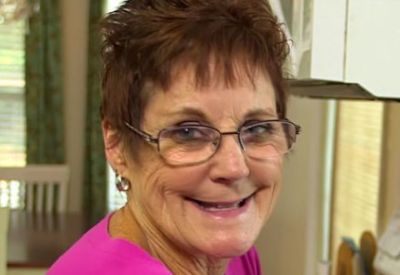 The hardcover book will contain 208 pages filled with "raw emotional stories of [Jenelle's] youth that helped shape the woman she has become, all drawn from her childhood diary." It is being published by Post Hill Press, the company that all of the 'Teen Mom' girls have used to publish their books. (And, yes, MTV gets a share of the revenue generated by the book, in case you're wondering!)
Anyway, Jenelle's book comes with a $21 Amazon price tag, making it a bit more expensive than the other 'Teen Mom' girls' books. Amber Portwood's Never Too Late will set you back $19, while Kail Lowry's latest book, Hustle and Heart runs about $8 for a hardcover version.
Wanna see the cover of Jenelle's book? Of course you do! Click here!
Jenelle has been busy tweeting about her book lately. On March 17, she gave the show's fans more insight on what they can expect to find "between the lines" of her book.
"My book will put into perspective how I was brought up and raised," Jenelle tweeted. "Gives everyone my point of view. Everyone will understand me now! BUT I am extremely nervous for you guys to read a lot of my experiences I've been through! It was scary to look back on it all."
"From her appearances on 16 and Pregnant and then Teen Mom 2, Jenelle Evans' life was put on display for all to see, and all to judge," the book's official Amazon summary reads. "Everyone thinks they know her, but what the audience can't see runs deeper than what is left on the editing room floor.
"What of Jenelle's complicated life before her newfound fame? An overbearing mother. Erratic siblings. A father who didn't seem to care. Though there was no camera to capture those difficult moments, there were, thankfully, a few well-kept diaries. Join Jenelle as she tells her story through the eyes of her troubled youth, taken from her memories that were scrawled across the pages of her own diaries."
Jenelle's book won't be published until July, but it can be pre-ordered on Amazon. (In case that sort of thing interests you, The Ashley has included the pre-order link at the bottom of this story.)
(Photos: MTV, Post Hill Press)