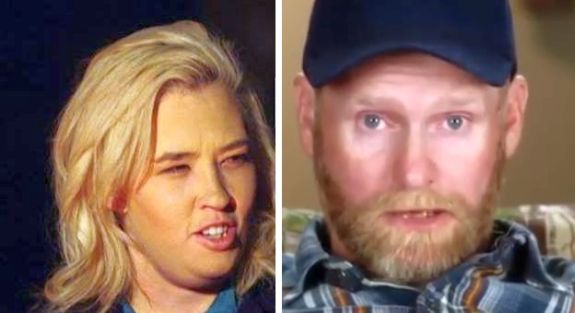 The battle of The Mama versus The Bear continues!
Mike "Sugar Bear" Thompson has responded to Mama June Shannon's claims that he was emotionally and physically abusive to her and her kids during their long relationship. In an interview with Entertainment Tonight, The Bear denied that he ever hurt June or the kids, and refuted June's claims that he is a deadbeat dad to their daughter, Alana "Honey Boo Boo" Thompson.
"The abuse allegations are not true," Sugar Bear told ET. "It is not true, any of it."
He added that June may be making these claims against him because she's upset with him over his recent marriage to Jennifer Lamb.
"Everything I've said is the truth," he said "I'm just tired of being put down for it. June is saying these things because she's pissed at me. I never hurt any kid."
Sugar Bear also stated that he is not choosing to be absent from their daughter Alana's life, as June claimed.
"June won't let me see or talk to Alana," Sugar Bear said. "I have text messages where I text June and try to talk to Alana, but no response back from her. The last time I saw Alana was at mine and Jennifer's wedding. I've tried to stay in touch with my daughter but June won't let me."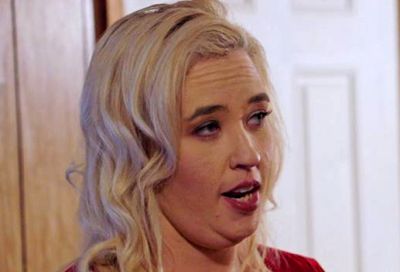 June stated that Sugar Bear has repeatedly made fun of Alana's weight. Sugar Bear claims this, too, is untrue.
I have never told Alana to lose weight or said anything to Alana about her weight," he said. "June's a damn liar. I would never hurt Alana in any way."
Although June claimed that Sugar Bear abused her and her kids, one of June's adult daughters– Anna "Chickadee" Cardwell— seems to get along with her former sorta-stepfather just fine. In fact, it's being reported that Anna recently moved in with Sugar Bear and Jennifer, after separating from her husband.
"I told her she can stay for as long as she needs," Sugar Bear told Radar of Anna, whom is estranged from June. (Anna has accused June of taking money that Anna earned for filming Here Comes Honey Boo Boo. And, of course, June allegedly dated a man who molested Anna as a child, after he was released from prison for the crime.)
June has stated that there will be a Mama June: From Not to Hot special coming soon that will show "the real true side of Sugar Bear and when the special comes out y'all are going to be like 'what the hell.'"
It sounds like this "ding-dang" game of "he said, she said" will be continuing for a long time!
(Photos: WEtv)