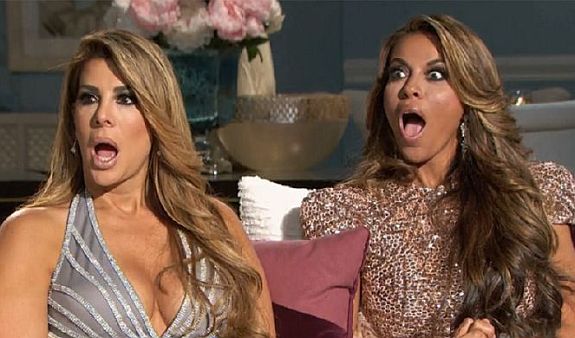 So many reality TV shows, so little time!
As faithful Roundupers know, The Ashley does her best to bring you all the latest news on reality TV shows and their stars. The Roundup does not cover every reality TV show, though. (For instance, The Ashley has strict no-Real Housewives or Kardashian rules!)  However, The Ashley understands that many of her readers enjoy these shows.
As a courtesy to these readers, here's a listing of some reality TV happenings that weren't covered by The Ashley this week:
A 'Real Housewives' star got the boot: TamaraTattles Officially Confirms That Phaedra Has Been Phired.
A 'Southern Charm' star got her hoodoo on: Love and Knuckles- 'Southern Charm' Recap
Kim & Kanye are bringing their strange fashions to kids' clothes: Starcasm- Kanye West and Kim Kardashian launch 'The Kids Supply'
A new crew went 'Below Deck': Love and Knuckles- 'Below Deck Mediterranean: What You Need to Know'
Some 'Housewives' (possibly) threw furniture at each other: TamaraTattles breaks down the Posche Fashion Show drama
Some reality stars & celebs made some really bad decisions, auto-wise: Fuel Curve: Hideous Celeb Cars: A 10 Spot
(Photo: Bravo)