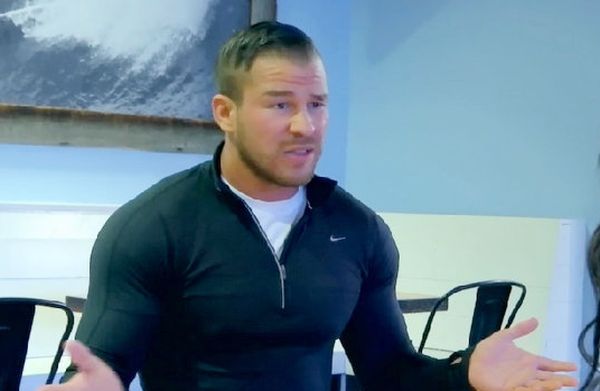 From baby showers to demonstrating dad power, the stars of the Teen Mom franchise were quite busy this weekend!
In an effort to bring you up-to-date on all of the weekend's 'Teen Mom' happenings, The Ashley brings you the "Monday Teen Mom News Pile!"
Here are all the major (and minor but interesting) Teen Mom OG and Teen Mom 2-related things that happened over the last weekend…
Briana DeJesus celebrated her baby shower.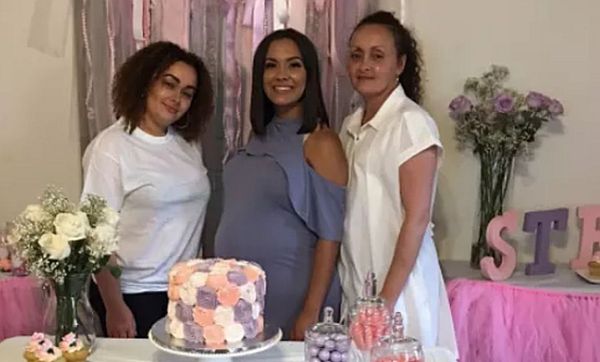 Briana is getting ready to give birth to her second child, so over the weekend, her friends and family threw her a baby shower to help her prepare for her daughter's birth. (In case you're wondering, Briana is planning to name her daughter Stella.) While the future 'Teen Mom 2' star's mother Roxanne and her sister Brittany attended the festivities, one person was absent–the father of Briana's unborn child. (She has yet to reveal who fathered the baby.)
Anyway, Briana, who was celebrating her 23rd birthday on the day of her baby shower, posted a photo of herself to her Instagram account, along with some revelations about her physical and mental state right now.
"God today was such a hectic day," she wrote in the photo caption. "I had about a million breakdowns but I'm glad I was able to spend my 23rd birthday celebrating my daughter's baby shower and pulling this off! Thank you for everyone who came out of their way to make it special for me. I feel so huge and I am so uncomfortable in my skin but that only means that the time is coming! Stella, you will be loved and everybody can't wait to meet you!"
Amber Portwood and Matt Baier continued to confuse us.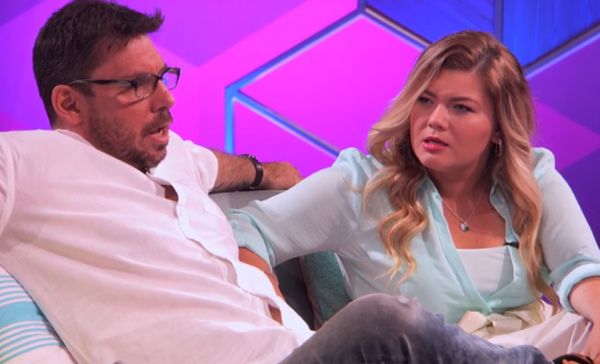 The status of Amber and Matt's relationship has been flip-flopping for weeks, but over the weekend, Amber posted a few cryptic tweets that seemed to be in regard to her relationship status.
"I think a lot of people will be shocked this season. But I feel vindicated!! #trustedmyinstincts love always," she wrote. "Listen I'm not scared to be alone? I think people are forgetting all my struggles. I'm not just some little naive girl.. nothing but love."
Amber also confirmed via Twitter that she is not pregnant, despite what the click-bait articles posted on Jenelle Evans' Facebook page this weekend are saying.
For more information on the latest Amber/Matt drama, click here!
Nathan Griffith warned certain people not to hit his kids.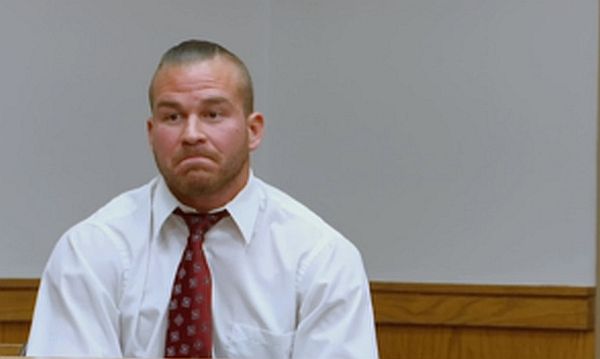 After some eagle-eyed 'Teen Mom' fans noticed that recently posted photos of Kaiser Griffith (son of Jenelle Evans and Nathan Griffith) showed that the boy had a lot of bruises on his body, a few reached out to Nathan this weekend to point it out.
Some people implied that the bruises may have been caused by Jenelle and her live-in soulmate, David Eason. (Just for the record, The Ashley is not stating that Jenelle and David had anything to do with the bruises on Kaiser.) In one photo that Jenelle posted over the weekend, fans stated that one bruise on Kaiser's arm in particular looked like a mark that may have been left if the boy had been grabbed forcefully.
Nathan responded on Twitter with an ominous tweet.
"If anyone dared lay a physical hand on either one of my kids, it would be hell on earth real freaking quick! #treadlightly #definitionofDADDY."
Simon Saran showed us his kind side.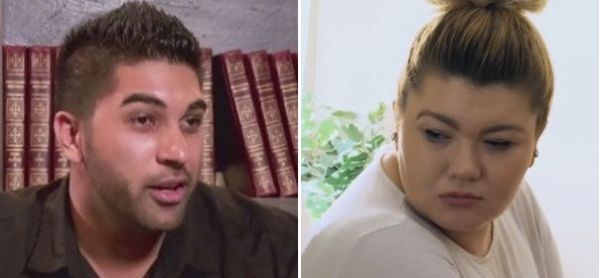 Usually, Farrah's sometimes-boyfriend, Simon, stays on the sidelines of the 'Teen Mom' drama, laughing and pointing as the cast members brawl in-person and online. (Of course, he has been known to cause a lot of that drama himself.) This weekend, however, Simon gave us a glimpse of his softer side, offering to help Amber Portwood get out of her relationship with Matt Baier, if she decided to. When a fan suggested that Simon help Amber instead of making fun of her for staying with Matt, Simon revealed that he'd foot the bill to get Matt out of Amber's house.
"If Amber does in fact need help, I'll send a moving company there for her to move him out and I'll cover the entire cost," he tweeted.
So far, though, Amber has not taken Simon up on his offer.
To read The Ashley's 'Teen Mom News Pile' from last week, click here!
(Photos: Facebook, Instagram, MTV)