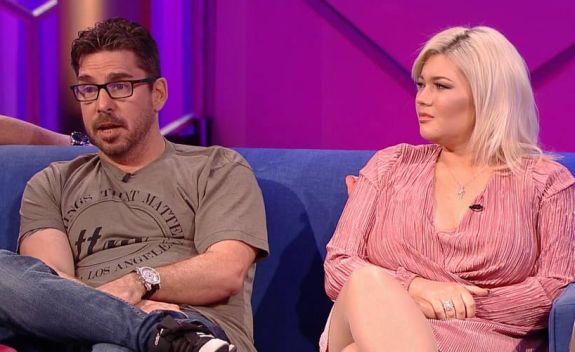 Amber Portwood and her fiance Matt Baier appeared on the Teen Mom OG After Show on Monday night to try to explain away the horrible behavior Matt displayed on Monday night's episode. While Amber definitely seemed angry after watching some of the clips in which Matt calls her names, declares that he will never marry her, and cusses out her brother Shawn, an audience member who attended the taping tells The Ashley that Amber was more angry at MTV than her fiance who said all of those horrible things about her!
The audience member, who attended the After Show taping on April 19 but wants to remain anonymous because they signed a confidentiality agreement, tells The Ashley that a lot of statements made by Amber and Matt did not make it onto the air. 
"Amber totally called out MTV and went off on a total rant for like 10 minutes," the audience member tells The Ashley. "It came right after the part where she says that no one can make her do or say anything for the cameras, but they cut out what she said next. She even said, 'They're going to edit all this out but f**k MTV! She kept saying she has other deals in the works, and other people want her, and that MTV should just fire her but they won't because they need her."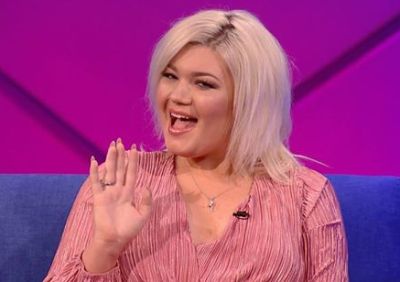 "Amber also said that when she was in prison there was no 'Teen Mom' because they couldn't do it without her, and that as soon as she got out, they brought the show back," the audience member added. "She said that she has her own deal in the works, and that if MTV doesn't stop trying to f**k with her, that she's walking away. I thought for sure that someone from MTV would come out and try to stop her from talking crap on them, but no one did."
Matt also made MTV his scapegoat during the taping, although most of his comments also failed to make it on the air.
"Matt basically blamed MTV for why he got mad in the clip," the audience member said. "He said he knew they'd take their great trip and just use that one part where she doesn't want to marry him and make it look like she didn't want to be with him. They both said that MTV was trying to screw them over."
The audience member says that Matt, Amber and Shawn were all mad because the show's producers basically tricked Shawn into coming to film the After Show. They told him he was there to surprise Amber and to chat, but really all they wanted to do was get his reaction to what Matt said.
"She was more mad at them for trying to start something with her brother," the audience member added. "That really pissed her off and she said that they keep trying to 'f**k with her and her family.'"
Although on the show it appeared that Shawn was upset with Matt, that wasn't actually the case.
"Honestly, Matt and Shawn were getting along fine and were joking and laughing together during commercial breaks," the audience member said. "But they only showed the part where Shawn seems to be questioning Matt's motives."
While Shawn and Matt were joking around while the cameras were off, Amber was definitely not.
"Shawn and Matt interacted a lot more than Amber and Matt did! She really didn't talk to anyone or interact with anyone while she was filming," the audience member said. "She didn't talk to Nessa or Matt during the commercials. There was no real affection or anything happening there between them. Matt may have been acting like everything was peachy but Amber was really, really mad at him and everyone."
The audience member said that Matt was actually sincere in his apology about calling Shawn a "f**king fa**ot" in the clip.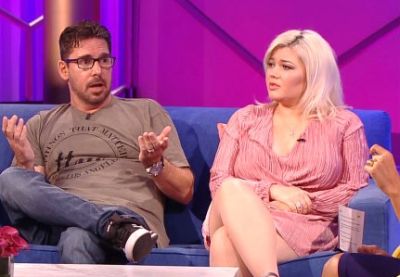 "He said that he didn't even remember saying any of that stuff until he watched the episode the day before the taping," the audience member said. "He said he was just sitting in his trailer, crying while he watched it. He honestly owned up to everything, though. If you didn't know anything about him, he would come off as a really likable guy."
While MTV seemed to be the main target of Amber's anger, the audience member said that she was definitely mad at Matt, and even more so than it came off on the final cut.
"The way they edited it made her look pretty calm, but those of us who were in the audience saw that she was very angry, very defensive and in a pissy mood," the audience member recalls. "She also mentioned about 100 times that she's from Indiana so no one should f**k with her, whatever that means!"
During the period in which Amber was on the stage with only Nessa, the audience member said that she was very defensive.
"She kept repeating that she's not naive and that everyone on social media says she's so dumb for staying with Matt, but that she's a lot smarter than everyone thinks. She said she knows everything he's done and she admitted that she's kicked him out three times, although she had never mentioned that before while they were filming."
The audience member was also in the audience for the taping of the 'Teen Mom' After Show that will air next week with Farrah Abraham, so stay tuned for more behind the scenes info on that!
To get the latest info on the Matt and Amber drama, click here!
(Photos: MTV)