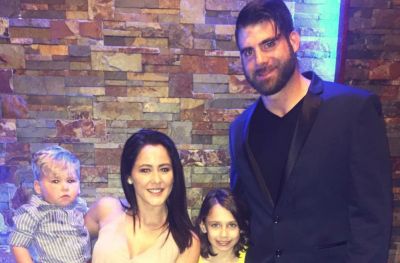 Teen Mom 2 star Jenelle Evans may have lost her recent custody battle for her son, Jace, but her fiance David Eason, came out victorious in his quest for custody of his daughter.
The Ashley can exclusively confirm that, as of Wednesday, David has sole legal custody of his nine-year-old daughter Maryssa. David and his ex-wife (and first baby mama) Whitney Johnson agreed to a permanent custody arrangement for Maryssa, who is frequently shown on 'Teen Mom 2.' According to the custody order, David now has sole, legal custody of Maryssa, while Whitney was given a specific visitation schedule, provided she follows certain parameters spelled out in the agreement regarding drug and alcohol use.
Back in February, David was given temporary emergency custody of Maryssa (for reasons not specified in this custody order). This week, a North Carolina judge decided that it is within Maryssa's "best interest" to "promote her health and welfare" to award full custody to David.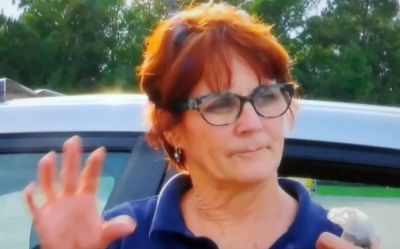 Whitney, who has never appeared on 'Teen Mom 2,' will get visits with Maryssa several times a month, provided that Whitney's mother supervises the visits. Whitney is also required to remain drug- and alcohol-free while visiting with Maryssa, and to submit to hair follicle drug testing. David is also restricted from doing certain things around Maryssa, per the custody arrangement.
"Neither party will use drugs or excessively consume alcohol while caring for the child," the custody order states.
David's custody agreement with Whitney for Maryssa is very similar to the one Jenelle agreed to with her mother, Barbara, regarding Jenelle's son Jace. David is restricted from speaking ill of Whitney in front of Maryssa, and both parents are required to communicate with each other in a "businesslike, respective tone." (Jenelle's custody agreement with Barbara states similar requirements.)
The custody agreement also restricts Whitney and David from bashing each other's significant others, and from having Maryssa around people who bash the other parent or the other parents' significant other. Should either Whitney or David violate the terms of the order, they could be held in contempt of the court.
With Maryssa living with David and Jenelle full-time, and David in the process of working out a visitation schedule to see his son Kaden, that brings the amount of kids who could be at their home at any given time to five. (David has Maryssa and Kaden, while Jenelle has Jace and son Kaiser, in addition to Ensley, the daughter she shares with David.)
David's custody win will no doubt be discussed on the upcoming eighth season of 'Teen Mom 2.'
(Photos: Instagram, MTV)