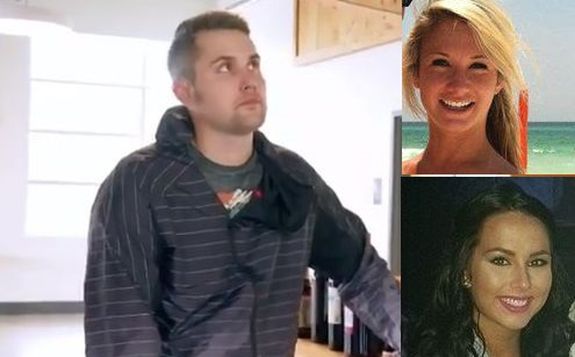 The claws have come out in the days since it was announced by numerous reputable sources that Teen Mom OG star Ryan Edwards is in rehab. While Ryan is (allegedly) off getting treatment, though, his mother Jen Edwards and wife Mackenzie Standifer (who he quietly married before heading to the 'hab) are busy sticking up for him on social media!
After E! News broke the news that Ryan was in treatment, Ryan's ex-girlfriend Dalis Connell stepped forward to give 'Teen Mom' fans a run-down of Ryan's alleged substance abuse history, and Ryan's family was not happy about it! 
In an interview with Radar Online, Dalis revealed how Ryan allegedly began using. (The Ashley is using "allegedly" here because Ryan's camp and/or MTV has not officially confirmed any of this yet.)
"One of his friends was on pills and he tried it one night when we first started dating," Dalis, who appeared on early seasons of 'Teen Mom,' told the site. "He started taking those while I was in class. I ran track in college and would be gone all day and he was bored."
"I have never been around drug use so I didn't know the symptoms," she added. "I was working and my co-worker asked if Ryan takes anything. She was like, 'I went to rehab and he fidgets and scratches and has all the signs of someone using.' I didn't believe her."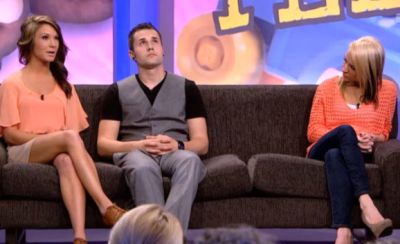 Eventually, Ryan allegedly confessed to Dalis that he was using.
"I walked outside and caught him in the middle of a drug deal and he confessed everything," she said. "It got worse and worse."
Dalis claims that Ryan was addicted to Roxycodone and went to rehab for the first time in December 2012. (At the time, 'Teen Mom' was not in production and wouldn't be back on the air for several years. This was the same month a drug-using Jenelle Evans married Courtland Rogers, so that scandal was keeping the attention of most 'Teen Mom' fans at the time.)
Dalis claims that Ryan's first rehab trip was not successful.
"He wasn't interested in rehab," she said. "We had to drag him there the first time. He never said he wanted to get better, he just wanted the withdrawals to stop."
Ryan's mother Jen and Mackenzie were not happy that Dalis did the interview, and told her so on Twitter.
"And once again this one needs some attention and money!! Sorry honey but you have quite a bit of this wrong!" Jen tweeted. (Dalis replied that she did not make any money for doing the interview.)
"I didn't go in depth about anything," Dalis tweeted to Jen. "STILL to protect him/his family. I was asked a question & answered honestly. Plain & simple."
On Thursday, Dalis and Mackenzie got into a Twitter spat, after Mackenzie accused Dalis of having her own drug habit.
"But keep running your mouth, remember who you and Ryan have in common… before and after you broke up," Mackenzie tweeted to Dalis. "Let me refresh your memory, Drew, ya know the same guy that helped you get your own pills…is that why you need the money so badly…I guess that's what drugs do when they go up your nose… eat away at the brain."
Dalis denied that she took pills.
"Praying for you sad you feel the need defend him by lying about someone else," Dalis told Mackenzie. "Your boyfriend is the snorter babe. Look where it got him. This is so comical & petty so I'll stop-I truly hope things get better for y'all."
The Ashley reached out to Shelby Woods, who dated Ryan after Dalis and appeared on 'Teen Mom OG,' but she did not confirm or deny Dalis' claims.
"I feel as though none of that is any of my business," Shelby told The Ashley. "If Ryan wants to speak in regard to it then that's fine, but I don't have anything to say."
Mackenzie, who has had a lot of controversy come her way since a recent episode of 'Teen Mom OG' exposed Ryan's alleged drug issues, recently told The Ashley that she is trying not to pay attention to the nay-sayers.
"I don't feel like I need to defend myself to viewers," Mackenzie told The Ashley. "When they walk in my shoes or pay my bills, then maybe. But I have absolutely no respect for individuals who choose to put everyone else down."
To date, Ryan, his family and MTV have refrained from officially confirming that Ryan is in rehab or that he has substance abuse issues.
(Photos: MTV, Facebook)