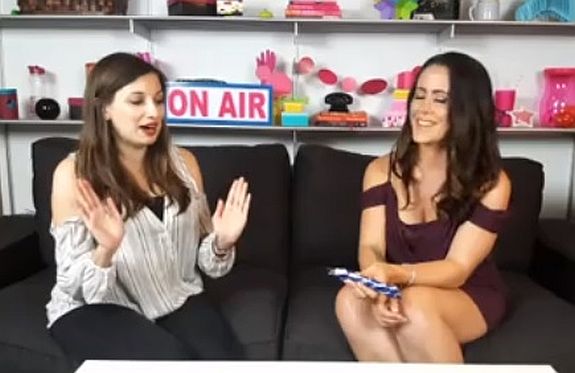 File this under: WTF?
Rumors have been circulating the Teen Mom World for the last week or so that Jenelle Evans is once again pregnant, but the Teen Mom 2 star but the rumors to rest on Friday when she took a pregnancy test live on WetPaint's Facebook page.
As.You.Do.
Jenelle's womb has been quite busy over the past 10 years or so. She is already the mother of three kids and has had several miscarriages/abortions, so when Jenelle started to look a little thicker around the middle, fans assumed that she was once again knocked up. Jenelle allowed the rumor to circulate for a few days without responding. (The Ashley's sources had been telling her that Jenelle was not pregnant, and The Ashley was happy to pass that info on via Twitter earlier this week.) Finally, Jenelle stated on Twitter that she wasn't pregnant.
To put the rumors to rest, Jenelle agreed to take a pregnancy test live on Facebook.
"I don't know why but rumors started circulating that I was pregnant with my fourth child," Jenelle tells WetPaint reporter Haley Longman in the video, adding that she's not pregnant because she is using the Mirena IUD.
"But they're still stickin' to that rumor," Jenelle says, as a pregnancy test stick is seen lurking on the table in front of her. "If it is positive, it's the first time I'd know!"
Jenelle has been known to lie about her pregnancies in the past. In fact, when The Ashley broke the news last year that Jenelle was in fact pregnant with her daughter, Ensley, Jenelle denied it (and called The Ashley a liar, among other things) for months before finally confirming that she was, in fact, pregnant. However, as The Ashley has stated this week on Twitter, Jenelle is not pregnant…this time.
In the video, Jenelle actually admits to lying about her pregnancy with her daughter.
"I understand, people are like, 'Jenelle lied when she was pregnant with Ensley,'" she says. "That's another reason people aren't believing me right now."
The reporter throws a bit of shade at the oft-pregnant Jenelle.
"I'm gonna give you this," she says as she hands Jenelle the pregnancy test. "I'm sure you know how to take it!"
Jenelle then scurries off to the bathroom to pee on the stick (as you do).
Of course, Jenelle's ever-present fiance David Eason is lurking on the side of the camera, but he refuses to answer questions while Jenelle is urinating. After a few minutes, Jenelle comes back, pee-soaked pregnancy test in hand, and is ready to get the results.
Spoiler alert: Jenelle's test says she's not pregnant.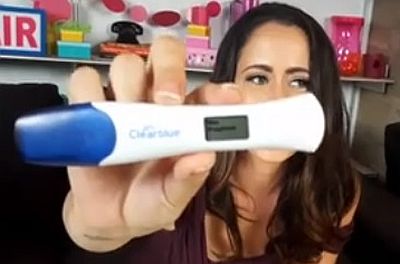 The 'Teen Mom 2' star then informs us that there will be no more Spawn 'o' Jenelle.
"I'm done having kids," Jenelle exclaims. "I am planning to get my tubes tied."
Sorry guys, that means we won't get to see Jenelle use her Laboraid birthing tool in action but…we'll always have this video to enjoy!
Watch the full WetPaint video below to see Jenelle take her pregnancy test live!
(Photo: WetPaint)