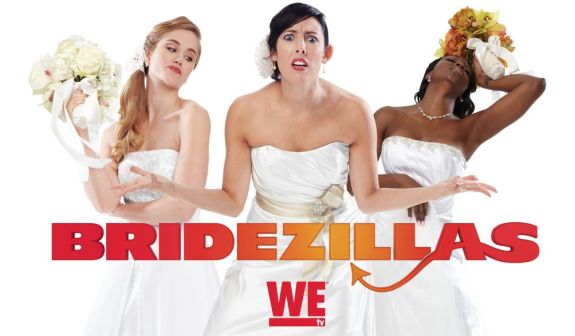 Grab your bridal veil and bad attitude because…Bridezillas is coming back!
The WEtv reality show, which went off the air in 2013 after 10 seasons, is being rebooted, with new episodes to air next year.
The network announced earlier this month that it's casting brides for the 10 new episodes that will premiere in 2018. Each hour-long episode will follow women who have become drunk with power before their weddings…and the men who still want to marry them.
Not only did the original run of the show cause the term 'Bridezilla' to become universally known, but it also spawned Marriage Boot Camp, which originally premiered as a way to follow up with previous 'Bridezillas' cast members after they got married. (Now they are casting C-list reality star couples and families for the show, though.)
Marc Juris, the president of WEtv, said in a statement that the network's fans have been asking for a 'Bridezillas' reboot for a long time.
"Years after saying goodbye to our last 'Bridezilla,' we have been asked consistently to bring this show back by viewers and fans," she said. "With its built-in fanbase and continued cultural relevance, the 'Bridezillas' franchise is a strategic growth asset that we can leverage across our business and we are thrilled to be bringing it back to WEtv."
Casting for the new episodes is currently underway, with the show's casting website calling for "outspoken, charismatic and funny brides" who are getting married sometime between September and December 2017.
No premiere date for the new 'Bridezillas' episode has been announced yet.
(Photo: WEtv)