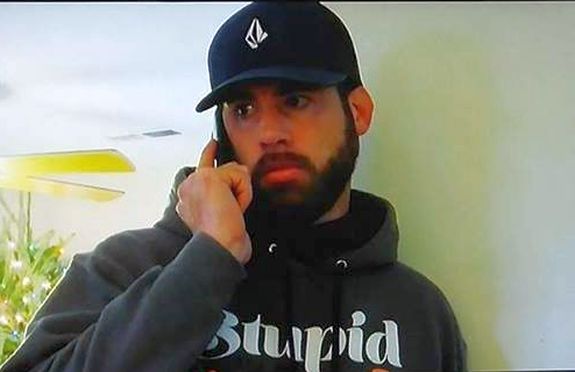 Well Juh-nelle! I see ya back for anotha season of Teen Mom 2, and this time, you've brought a new girl and her loser boooooyfriend along with ya!
That's right kids: It's time for a brand-new season of 'Teen Mom 2' and this season, Teen Mom 3 star Briana DeJesus will join Jenelle, Chelsea, Kail and Leah as they go on adventures to exciting places such as the family planning aisle at the Walgreens. (They will, of course, be purchasing pregnancy tests and not condoms because…if we don't have any 'oopsie' babies, frankly, we just don't have a show!)
Let's get started before another spawn drops from Jenelle's overworked cervix!
We start things out with a little recap of last season: Jenelle fighting with her mom Babs, and telling her first child, Jace, that she is, once again, about to heave yet another illegitimate child from her loins; Leah getting along with both of her baby daddies and fixin' to go to school; Chelsea learning she "has a baby in her tummy" and dealing with her baby-daddy Adam, the almighty King of the Cold Sores; and Kail and Javi deciding to divorce after Kail "opened her legs to some dude"…or something.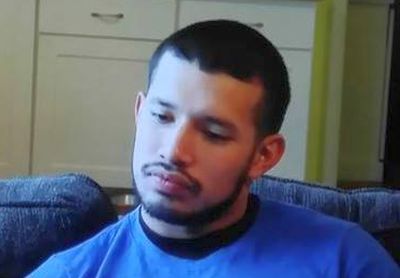 After they get us all caught up, we head over to Delaware, where Kail is coming face-to-scruffy face with Javi, who has had Lincoln for the last few days. Since we last saw him, Javi has grown a weird, skinny beard-and-mustache-combo. Seriously, it looks like one of those clip-on facial hair things you buy for Halloween.
Kail is somehow managing to avoid cracking up at Javi's ridiculous facial hair. They discuss their divorce, and reveal that they are just two signatures away from being able to bone whatever hooligan they want (well, without having to hide their wedding rings first anyway.)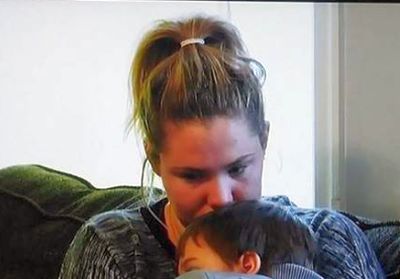 "This is it!" Javi says. "We made it!"
Javi bids Kail farewell with a kiss on the cheek, which is a far cry away from where these two were last season, with Javi scaling walls and breaking into the house while Kail was on the crapper.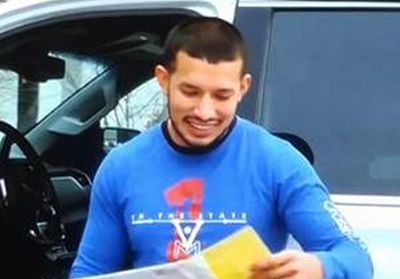 Javi heads to his lawyer's office and comes back out a while later with divorce papers. He then announces to his pal Alvin (who is sans "Chipmunks" for the moment) that he is officially divorced.
Javi is proud to have reached this milestone in a 'Teen Mom' cast member's life. (He still has a long way to go, though, if he wants to compete with the reigning divorce queen, Leah.)
Speaking of Leah, it's about time we head on down to the bowels of West Virginia to see what the Messer/Calvert/Simms clan is up to.
Last season, Leah made the decision to return to college, and today is her first day of school. Even though "the schools aren't well" in West Virginia, Leah's gonna give it her best shot to get a college degree. (This, of course means she'll go for about three months and then announce on Facebook that she's "taking a semester off" to focus on her kids or something).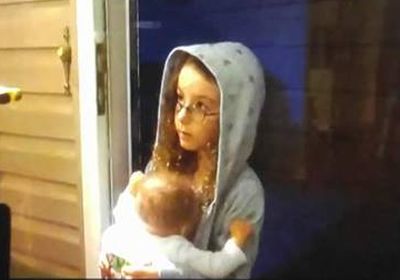 Leah's realizing how ding-dang early she's going to have to get up if she wants to have time to get herself and her herd ready to do school…and still have time to swing by the gas station to fetch them a nutritious breakfast. It's exhausting, y'all!
She sends in Ali to beat Aleeah until she wakes up, while Leah digs through the clothes pile on the couch to find some clean frocks for the kids to wear.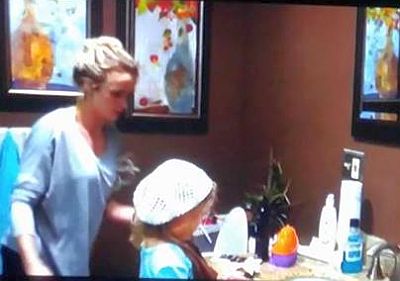 Wouldn't you know it, though, that those youngins are causin' a ruckus on Leah's first day of school! Addie is refusing to brush her teeth. (Couldn't Leah just put some toothpaste on the toothbrush and tell the kid that it's Duncan Hines frosting?)
Finally she gets all the kids out the door and into the car. The twins are each carrying a baby and, at first glance it seems that Leah has shot two more kids out in the months since we've seen her but, thankfully they're just baby dolls.
Speaking of babies, Chelsea and Cole are preparing for the birth of their son, who is due in a few weeks. Chelsea is explaining to her friends what it's like having a human "right above your vag." Other Chelsey listens intently, imagining the day that she, too, will have a baby resting comfortably on her lady parts.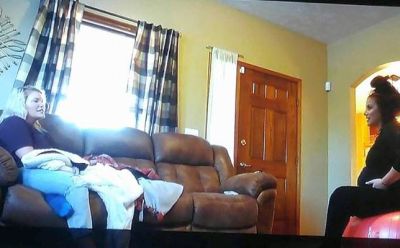 It's like watching Chelsea's 16 and Pregnant episode all over again…except that now Chelsea can afford to wear MAC eyeliner instead of Wet 'n' Wild, and she's sitting in a jumbo house that teen pregnancy bought her, instead of her dad's house.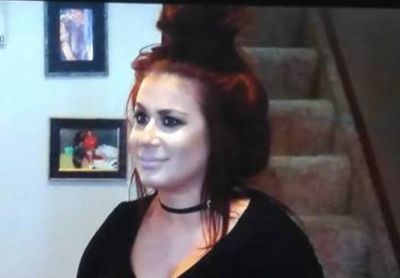 Other Chelsey asks the regulatory question about Adam, and Chelsea tells her that Adam is still just as much of a drain on society as he was last season. Aubree has been telling Chelsea that Adam is often "sick" when she goes to his parents' house to visit him.
Chelsea has "heard" that Adam, like the West Virginia schools, is not well.
Chelsea is happy, though, that her second child will have a good father in Cole.
"This kid is really lucky," Chelsea says.
Speaking of lucky kids, there aren't any in Jenelle's Swampland of Horrors. She's got plenty of kids running amok and a baby girl on the way, so Jenelle is stressed…dude. There are kids sharting, farting and darting in all directions, but luckily Jenelle has her ever-present sidekick Lurch to help wrangle them…at least enough to keep their names out of the papers.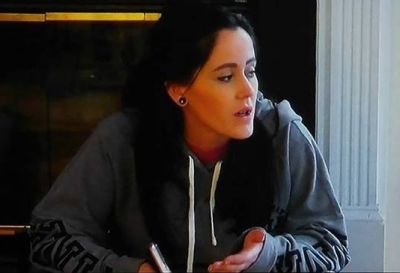 It's Christmas time, but things are hardly jolly at Casa de Jenelle. The family is preparing to move into their swamp shack very soon, and the move is making things very stressful.
To top it off, their new house isn't ready yet and their old house is apparently plagued with mold.
Um…did anyone check the dark corners of the house to make sure it's not just Kieffer? That green sweatshirt outta be pretty ripe and moldy by now. Perhaps that's what is causing the mold issue?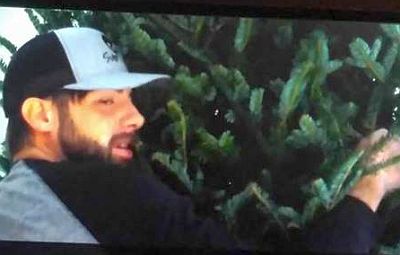 Lurch has gotten his big, oafy mitts on a Christmas tree (which he probably pulled from the neighbor's front yard) and he's just awkwardly hugging it. (He may or may not just be trying to edge away from Jenelle's eyebrows, which appear to be about to eat her nose at this point.)
Lurch is very concerned about the mold situation, and insists that he and Jenelle and their gaggle of offspring move to a hotel to protect themselves. Still, though, Lurch and the kids decide to decorate the Christmas tree, despite the dangerous mold fibers swirling around them. He hands Kaiser a glass bulb and the kid immediately throws and shatters it. (I'd like to believe he was aiming at Lurch's giant dome, but that's just me.)
Of course, Kaiser gets screamed at for the deed.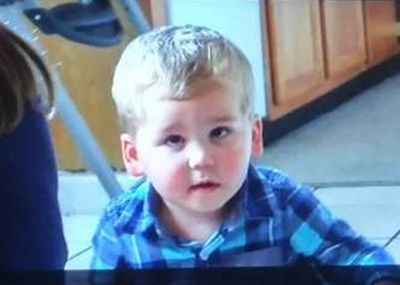 "Come get him…or something!" Lurch yells to Jenelle in disgust as he examines his broken ornament.
Um…relax, guys. McDonald's will be offering its collectible holiday ornament collection again next year. One extra value meal order and you can get the broken bulb replaced.
Jenelle argues that her massive pregnancy belly prevents her from bending down and picking up the kid. Lurch grabs Kaiser with his giant paws and literally just swings him to the floor to get him away from all the Christmas stuff. Kaiser just sits there stunned (although he should be used to this crap by now), and starts to cry.
Jenelle is aggravated, dude, and tells Lurch she's had it with Kaiser. He agrees. (Maybe they can stuff Kaiser into a Christmas basket and leave him on Barbara's doorstep with a note that says "From: Anonymous"?)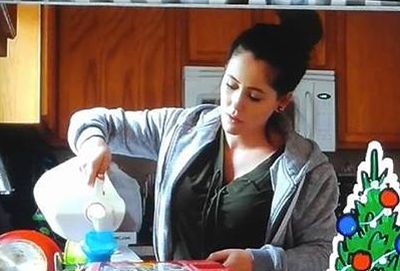 Jenelle shovels her sperminated self off the couch, screaming that's it's no fair that "the pregnant one" has to deal with her own children. She picks Kaiser up like he's a bag of chicken feed, dangling him from one side and drops him into his Crib of Doom. (Hopefully a production assistant will go in and turn the kid every few hours?) She then aggressively makes him a bottle of milk.
Meanwhile, the older kids hang ornaments awkwardly, looking sad and scared that they, too, will be locked up in a dark room should they dare break one of Jenelle's precious "FryGuy" holiday ornaments.
Back in Delaware, Javi has a new title on his little torn-piece-of-paper-thingy. He is now billed as "Kail's ex-husband" which is kind of special. He's chatting with Producer J.C. and mentions that he's heading to L.A. to "shoot a special."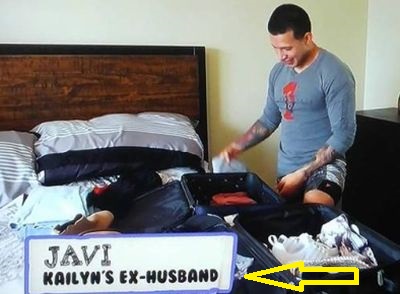 He's excited to be heading out as a single man for the first time in years, and mentions that Briana will also be in Los Angeles. Javi packs up his toothbrush and heads off to California.
We watch as Javi meets up with Briana at the studio in LA. They're old pals (even though Briana's daughter Nova refuses to go anywhere near Javi.)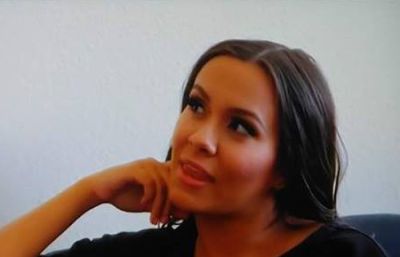 Javi mentions that Briana's mom (the unforgettable, shoe-throwing Roxanne) had tried hooking him up with Briana, but now that she's got the illegitimate seed of another guy in her uterus, he's not really interested.
Briana says she's excited to join the 'Teen Mom 2' cast, and then tells Javi all about her baby daddy #2, Luis. Briana explains that they are together and that they are probably going to "move in with each other soon."
Tale as old as time……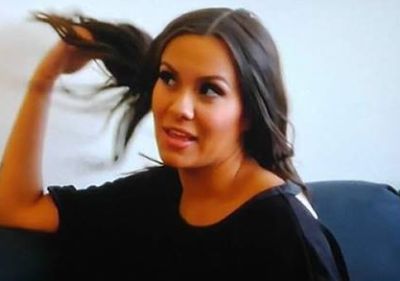 Briana says she was "caught by surprise" by this pregnancy. I mean, just because she let some hooligan have sex with her without any birth control, who would have thought she'd get pregnant! If only she had known that unprotected sex could result in a baby! If only there was, like, some kind of show on TV that talks about preventing unwanted pregnancies!
Oh…wait.
We get to go back to Florida with Briana and get more info on her life and unplanned pregnancy. We learn that Briana's first baby daddy Devoin (aka Papichulo… #NeverForget) is still a piece of crap dad (so…he'll fit right in here!)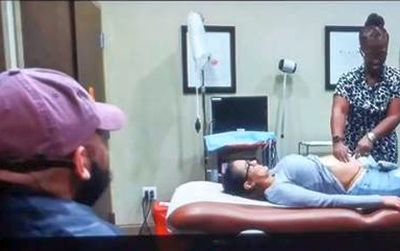 Briana is now five months pregnant with Luis' kid, and she's hoping that he will be a better dad than Devoin is. That would certainly be the cherry on top of Briana and Luis' Disney-esque love story. After meeting at 'da club' Briana and Luis humped for about a month before he knocked her up.
This will go down in history as one of the greatest love stories of our time, y'all! It's right up there with Leah and Corey banging in the back of his F-100 on prom night and her finding out she had two "oopsie" babies in her teenage loins shortly after.
Luis is quite the charmer. When Briana complains about feeling fat, Luis knows just what to say to make her feel better.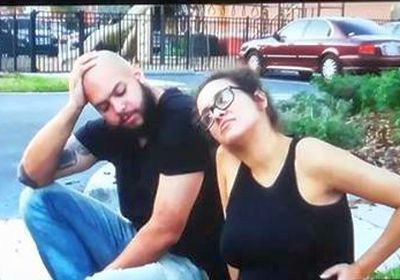 "You look good…for being pregnant," he says before delivering another meme-worthy line.
"I thought you was gonna be all swollen and have Miss Piggy nose and all that," he says.
W…T…F.
Since she's knocked up by some rando, obviously the best thing for Briana to do would be to move her and her daughter in with this dude she hardly knows.
Over in South Dakota, Chelsea is preparing for her diaper keg. It's kind of like a baby shower, but instead of women coloring eggs (or whatever horrible activities they make you do at baby showers), everyone drinks beer and brings diapers.
Chelsea and Other Chelsey go shopping for balloons, and they have trouble stuffing all of the balloons into Chelsea's Mercedes. They have to use a crew member's car to put the rest in. #TeenMom2MomProblems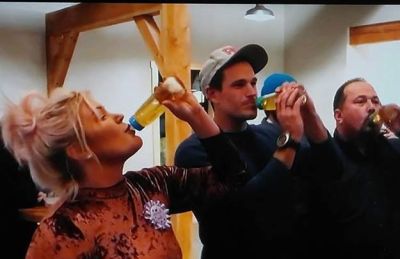 Later, it's time for the party and everyone is there: South-Dee-Ko-Tah Mary, Randy, Aubree and even Landon, Chelsea's fabulous hairdresser friend. The guests all chug beer from baby bottles (as you do) and a good time is had by all.
Over in North Carolina, though, no one is having a good time, especially not Jenelle, who is having a hard time, dude.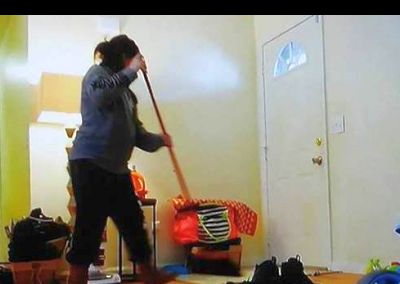 She's found out that her old house definitely has mold, so she and Lurch and the kids are moving into another rental house until their Swampland Dream Home is ready. Lurch has prowled outside the local parole office to find some guys who can help him move the family's stuff into the new place. However, they are more interested in guzzling the MTV-paid-for beer in the house than moving stuff.
Kaiser has managed to escape his crib (since they had to put it in the truck and you're not allowed to keep kids in moving trucks…and stuff), so he's hanging out with Jenelle. He keeps throwing tantrums and Jenelle is losing it. Doesn't Kaiser know she's pregnant, dude? WTF.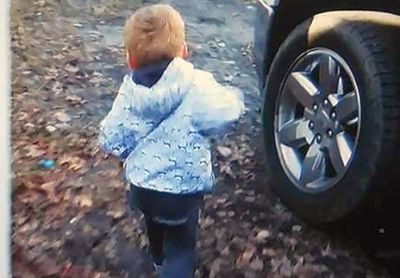 Jenelle starts talking to Lurch about ordering food, and that's when Kaiser sees his chance. He takes off running, desperate for a life free of The Crib of Doom and dealing with these knuckleheads' drama. He knows that Brandon'n'Teresa are only a few hours away, and he's determined to make it to their house by sundown and beg them to adopt him.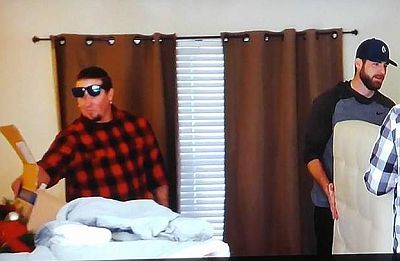 Unfortunately, he only makes it to the driveway before Pregasaurus Jenelle grabs him and shovels him back into her moldy abode. Jenelle says that she's doing a great job watching Kaiser so Lurch and his assortment of beer-gutted hoodlums should be able to keep moving crap.
Lurch suggests that Jenelle take Kaiser to the new house, but Jenelle is fearful that, if she's alone, the kid will be able to escape her clutches.
Over in West Virginia, Leah is positively giddy about being a school gal again. She's driving around town and talking to her pal Liz on the phone. (Wait…who the hell is Liz? What happened to Chasity? I miss Chasity!)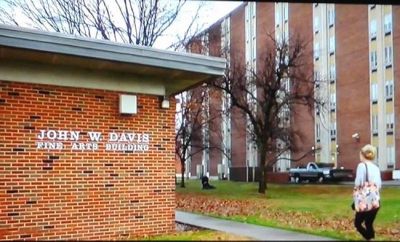 She heads into her English class, where we can assume the first few weeks will be spent teaching the students that "was" and "were" are not interchangeable.
After school, Leah drops the twins off with Corey. Addie screams that she wants her dad too, but it's not his turn to show up at the rest stop. Addie doesn't understand the concept of kids having the same mom but different dads. Obviously, she hasn't been watching this show very long…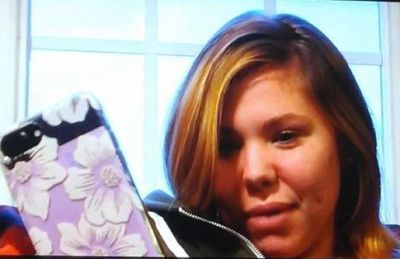 Meanwhile, Kail is chatting with her "soul sister" Kristen on FaceTime. She tells her friends that her new boo is not interested in becoming a plotline for a trash-tastic 'Teen Mom 2' episode, therefore he is not allowing the network to put him on an episode or use his name. This is not because he's shy, though.
"He probably just doesn't want his other hoes to know about me," Kail says.
Tale as old as time!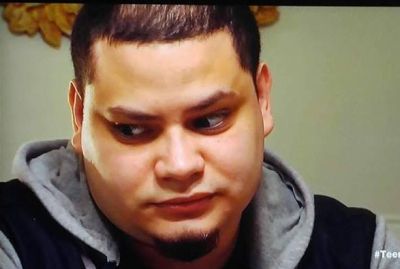 Later that night, Jo comes over to pick up Issac and chat with Kail about her divorce and their co-parenting. Kail declares she's never getting married again, and when asked about her relationship, she says it's a "not solid" situation so she's not down to talk about it on-camera right now.
She gets up, locks the front door and says she's going to bed while Jo sits in the living room awkwardly. So…does he have to sleep on the living room floor or…?
In North Carolina, Lurch has recruited yet another guy to stand around and drink beers with in front of the moving truck. Jenelle is, of course, aggravated dude, because she wants her soulmate to be spending this time lugging her piles of Victoria's Secret PINK sweatpants to the new house.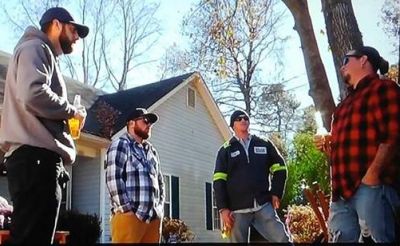 Soon, it's time for Lurch's friends to go home. (Surely they have to be in by their court-set curfews.) Jenelle is mad that they didn't get much of the moving done, and that Lurch didn't get the keys to the new house before the real estate office closed for the day.
"I'll freak out, you know that, if I have to stay in this house another day!" Jenelle declares.
Um….to be fair, she's probably going to freak out if she stays in the house… or at a hotel…or the new house…or the city park she and Kieffer used to call home. It really doesn't matter where she is.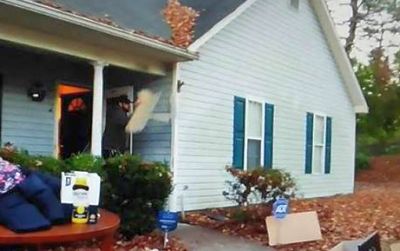 Lurch tells Jenelle that she was able to go get the keys herself, but she again blames poor Kaiser. Jenelle and Lurch start screaming at each other, and soon Lurch is just chucking pieces of cardboard onto the lawn. Kaiser manages to escape being tossed out onto the front lawn, but soon he's right in the middle of the soulmates' screaming match.
This has all the potential to end up in a new mugshot for both Lurch and Jenelle! These are exciting times, guys!
Soon, Jenelle retreats to her moldy bedroom to sob and scream. Lurch tries inform Jenelle that she can't just sit in there and cry and let her son run amok.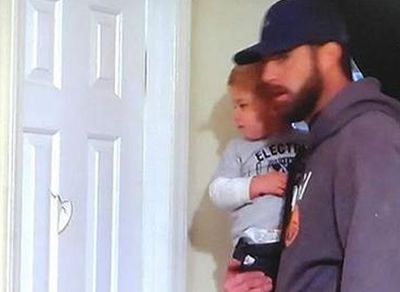 "Here's Kaiser again!" Lurch says, trying to deposit the poor kid in the room with Jenelle.
Jenelle doesn't want Kaiser either. She keeps slamming the door on Lurch and Kaiser while screaming her trademarked phrase, "LEAVE ME ALONE!"
Finally Lurch decides to just sit on the bed and wait for instruction from Jenelle. So…business as usual at Casa de Jenelle, basically.
Later that night, Lurch finally coaxes Jenelle out of the room, and she and Kaiser come outside to get into the car. Kaiser is screaming and Lurch is over it. He just shoves the kid into the car (knocking his head on the door frame on the way in, naturally).
Kaiser obviously doesn't want to go. He probably figures that life in the Mold Mansion is safer than being moved to another location with his crapgoblin parents.
Jenelle drives to a hotel but is a blubbering mess, so the producer comes to talk to her. Jenelle reveals that she just texted David that he's starting to remind her of her ex.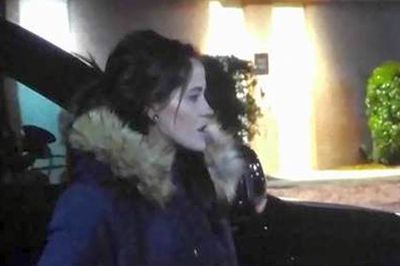 Um…you're gonna have to be more specific, there, Jenelle. Which soulmate are we talking about here?
Jenelle reads her texts to David, all while Kaiser is piled, Addie-style, in the backseat with boxes and coats and trash and whatnot. Jenelle keeps screaming at him to shut up, and finally just goes outside to talk crap on David.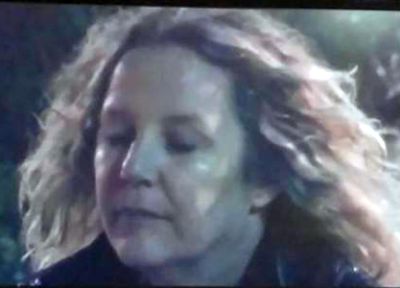 "He could have done so many more phone calls!" Jenelle declares while the producer just stands there looking like she's praying for sweet death to save her from this mess.
Jenelle complains that she keeps buying stuff for David but he keeps hanging out with his friends.
"But I don't have no f**king friends!" Jenelle says.
Oh, that's because you're awful, Jenelle. Just FYI.
Meanwhile in South Dakota, Chelsea and Cole devise a birth plan. She also informs Cole that she's worried she will poop during labor. She doesn't have too much time to worry about it, though, because her water breaks that night and she delivers baby Watson Cole an hour later. It's a birth that any Duggar girl would have been envious of!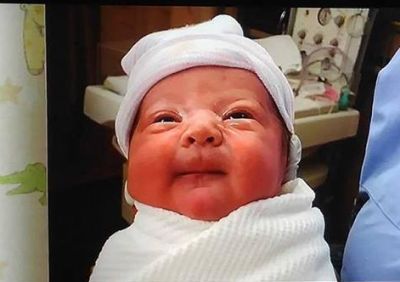 We don't get to see Chelsea huff and puff the baby out, but we are treated to a series of post-birth snapshots. It's possibly one of the most anti-climatic 'Teen Mom' births ever. Surely, we can count on Jenelle to deliver footage of herself strapped to an oxygen machine and moaning when she expels the Spawn of Lurch from her body in an episode or so.
Over in Orlando, Briana, Brittany and Nova are at LegoLand, spending some of that newly made MTV money.
Briana tells her sister that she's excited to move in with Luis because it means she's becoming an adult. Um…, girl, you got knocked up (again!) after throwing back five Jose Cuervo shots at the club, and now the guy's moving in with you to mooch off that MTV paycheck. That's not exactly adulting.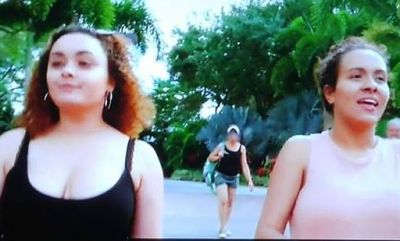 "I didn't ever think I'd get pregnant again so I didn't even bother getting on birth control," Briana explains.
Wait…what? Somebody obviously didn't go to itsyoursexlife.com!
Later that night, Roxanne explain why she was mortified to find out that Briana was dumb enough to get knocked up again.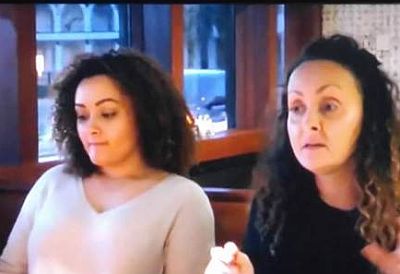 They then regale us with the tale of the day they all went down to good ol' Abortion Clinic. (They tell this story while Nova is sitting right there, of course. You could argue that Nova is too young to know what an abortion is but…that's highly unlikely given that she's growing up in a house with these people.)
Briana says that she decided not to get the abortion because the guy who knocked her up this time is 31 and should be mature enough to handle his kid. He even has an eight-year-old kid already (who lives far away, which is always a good sign that he'll stick around for your kid!)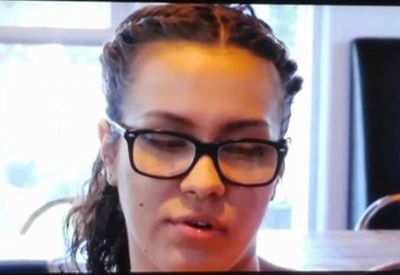 The next day, Briana and her friend Shirley are living it up at the empty burger shop, but Briana is worried about getting fat. Shirley (do people really name their kid Shirley these days? Is that a code name or something?) tells Briana that her straight-from-da-club-soulmate, Luis, may be sleeping with some other broad.
Briana says that the story is "suspect," given that she's pregnant.
They snoop on the girl's Instagram and they see that Luis has been liking her photos. Oh helllll no! Briana decides to text the girl in question and ask if she was getting diddling by Luis before or after Briana got knocked up. The girl requests that they talk in person but…we'll have to wait until next week to find out if Luis did, indeed, do the diddle.
Briana has just brought 'Teen Mom 2' to a whole new level of trashy…if that's even possible!
Until next week, kids!
To read The Ashley's other reality TV recaps, click here!
(Photos: MTV)