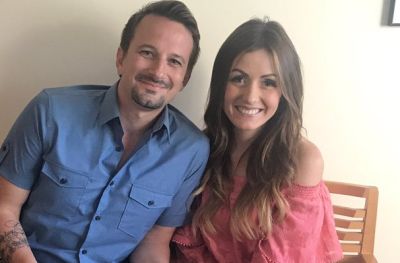 Carly Waddell and Evan Bass will tie the knot on Tuesday's episode of Bachelor in Paradise. What viewers won't see, however, is the unexpected surprise the couple got right after their wedding!
Carly and Evan recently announced that they are expecting their first child together and, in an interview with Entertainment Tonight, they revealed when and how they found out Carly was pregnant.
Carly and Evan discovered that Carly was expecting while they were in Mexico, right after their June 'Paradise' wedding. The positive results came via a Mexican pregnancy test.
"It was a great surprise, it's a great little miracle," Carly said. "We took a pregnancy test in Mexico, and we saw the thing [in Spanish] and were like, 'What does that even say?' So we googled it!"
Sadly, there is no footage of Evan and Carly googling to find out if they were going to be parents. While that wasn't captured on camera, most of the couple's "Wedding in Paradise" was. Although the wedding was scheduled to take place right in the middle of the 'Bachelor in Paradise' shut-down and scandal, Evan stated that he and Carly were getting hitched despite what was going on with the show.
"The wedding was going to happen," he said.  "It was perfect. I mean, you picture a dream wedding and this was everything that you could ever want and we just feel super honored and so special."
After the wedding, Evan and Carly started to prepare for their baby's arrival. (Evan already has three sons but this will be the first child for Carly.) They plan to find out the sex of the baby soon.
"We actually just took a blood test because we want to know really fast!" Carly said. "So we should know in the next like, week or two."
The baby is due in February 2018.
UPDATE! Carly and Evan announced via Instagram that they are expecting a baby girl.
(Photo: Twitter)