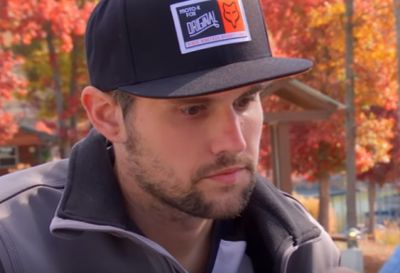 Ryan Edwards has some 'splain' to do to his new wife!
The Teen Mom OG star, who married Mackenzie Standifer in May before promptly checking himself into rehab for substance abuse issues, has allegedly been caught soliciting some sexy time from a random girl on Tinder!
Radar Online broke the news that Ryan had allegedly been seeking out a little "fun on the side" last week via the dating app, and a girl he allegedly spoke with on Tinder received graphic pics of Ryan's, um, "Mamber" as well as a series of messages from Ryan, who was reportedly trying to arrange a hook-up.
(For the record, The Ashley is not confirming this story to be true on her own; however, Radar Online claims that they have confirmed that the messages did, indeed, come from Ryan's phone number.)
In the messages published by Radar, Ryan reportedly states that his wife is out of town and, despite being married, he "still likes to have a little fun." He asked the girl if she was "dtf" (look it up) and then they discuss their potential fornication. Ryan even sends the girl two photos of his junk, exclaiming "ME ME Hard." (As you do…)
Eventually, the pair allegedly decided to meet up at the Food City near Ryan's home in Chattanooga, Tennessee, but it's unknown if the rendezvous ever actually took place. (I mean, who hasn't met up at the ol' Food City at least once for some nookie?!)
(You can read the full text transcript here.)
The Ashley does have a bit more info on the girl who sold these texts and pics to Radar!
The Ashley's source tells her that the girl (whose name is unknown) was initially surprised when she came across the person who claimed to be Ryan on Tinder. During her interaction with him, the girl sensed that she had a story to sell, given that Ryan is a newlywed on a popular reality show.
In a series of posts made to a Facebook group, the girl openly admitted that she may just hook up with the MTV star to sell the story.
The Ashley can exclusively reveal the posts the girl made to the anonymous Facebook group before selling the pics and texts to Radar.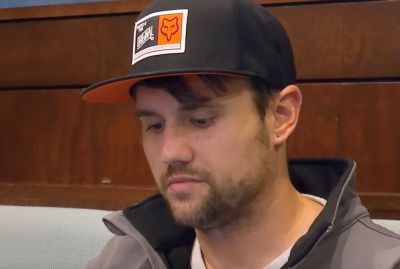 "Y'all I met Ryan from Teen Mom on Tinder and I'm freaking out. He's married and wants to hook-up. What do I do? I really want to send this s**t to TMZ," she wrote.
"Update on Ryan from Teen Mom: He's sent two 'live' pictures and it's definitely him. He even sent some of his d**k. I really wish I could show people this.
"Y'all: do I sleep with Ryan from Teen Mom and sell my proof, or have morals because he's married?
Soo I just sold all my screenshots of my conversations with Ryan Edwards…"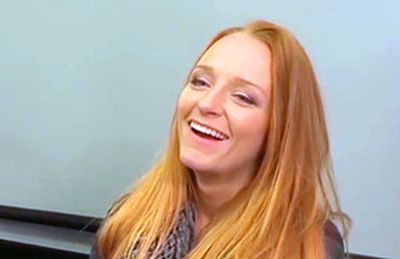 The girl later posted in the same group that she has since received a call from Ryan's wife, Mackenzie, who is none-too-happy to hear about the girl and Ryan making plans to get it on behind Food City. (Obviously, if Ryan was texting this girl, her phone number would be on Ryan's phone, which is probably how Mackenzie got it.)
The girl confirms that she sold Radar plenty of proof that the texts and photos in question are from, so we may see more coming out soon.
Mackenzie has not responded publicly to Radar's story; however on Friday she posted a photo of herself with a telling caption to Instagram. In the photo, Mackenzie's wedding band is in full view, making it seem like she was trying to let everyone know that she and Ryan are still together. She also added his last name to her Instagram username.
UPDATE! Just as The Ashley suspected, Radar Online had even more juicy tidbits to add to this story. On Monday, they released the texts that were allegedly exchanged between Mackenzie and Ryan's Food City mistress!
As The Ashley previously reported, Ms. Food City told her Facebook pals that Mackenzie had called her after the story broke. In a series of text messages, Mackenzie and the girl discuss the situation.
Radar Online confirmed that the texts sent to Ms. Food City came from Mackenzie's phone number.
"I want you to stop," Mackenzie allegedly tells the girl. "Guess we will have to do this the hard way."
To see the whole text exchange, click here!
(Photos: MTV)