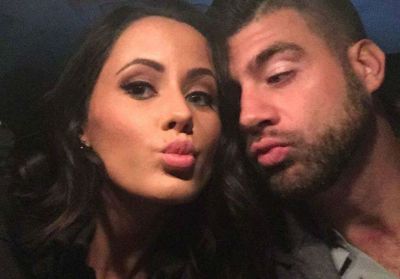 Jenelle Evans is getting hitched today, despite having a enormous fight with her husband-to-be David Eason last night and declaring to bewildered Teen Mom 2 crew members that the wedding was off!
Sometime in the last 15 hours or so the couple made up, and they will be marching down the aisle later today.
"Everything is okay now," Jenelle told Hollywood Life after the fight. "I'm good."
The Ashley's sources have provided her with some wedding details, and The Ashley will continuously update this post throughout the day as more info comes in: Time: The wedding ceremony was supposed to start at 3 p.m. EST, but has been pushed to at least 3:30 p.m.
Ceremony: Despite the chaos of last night (and the fact that very little had been set up for the ceremony and reception on "The Land" less than 24 hours before the wedding was due to start), the ceremony site is ready to go. It is "very simple," according to one source. There is a very basic wood archway that is sitting in front of some trees. The guest chairs are lined up traditionally, with an aisle in between them.
The Ashley's source tells her that to one side of the guest chairs, though, is dirt. A large bale of hay will be used to spread across the aisle.
As The Ashley already told you, the officiant will be Jenelle's 'Teen Mom 2' security guard, Andre.
Reception: The reception will be just feet from where the ceremony is going to take place. The black and white dance floor arrived early this morning, and a service staff of 16 (servers and bartenders) are due to arrive at 4 p.m. (The Ashley still can't confirm if Olive Garden is the official food caterers or not!)
Jenelle and David had their first dance as man and wife to a Sam Hunt song.
Kids: All of Jenelle's three kids attended, as did David's daughter Maryssa.  (Jenelle had to fight her ex, Nathan Griffith to get their son Kaiser there, as it was not Jenelle's weekend with her son.) The kids were all in the wedding and all walked back down the aisle together.
Festive Wear: Jenelle is getting ready to go currently. Her bouquet will include all different types of flowers, in pink, burgundy and white with lots of greenery.
Jenelle's dress was white with a very long train. She wore her hair down with a veil.
David wore black pants and a white coat. He walked up the aisle wearing sunglasses (as you do).
Guests: None of the other 'Teen Mom' girls were in attendance. Jenelle's estranged mother Barbara was also not there.
UPDATE: The first photos of the ceremony have been posted to Snapchat and Twitter!
@PBandJenelley_1 Beautiful! Congratulations guys!! So happy for you!!! pic.twitter.com/ysrMWNiWxb

— Kristy Brandsgaard (@KristyBrandsga1) September 23, 2017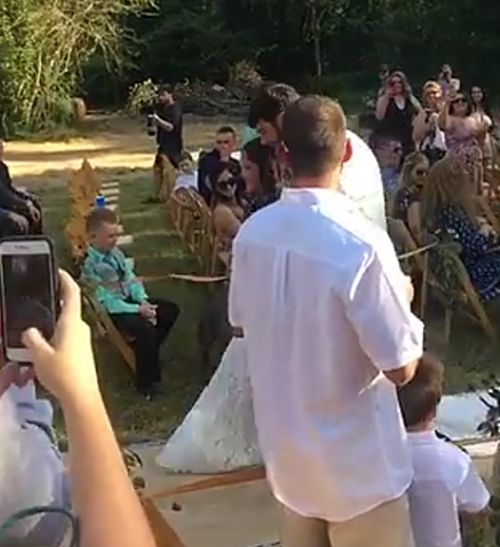 Celeste's swamp wedding IG story. pic.twitter.com/Um1evePm79

— Myself (@Fetal_Mistake) September 23, 2017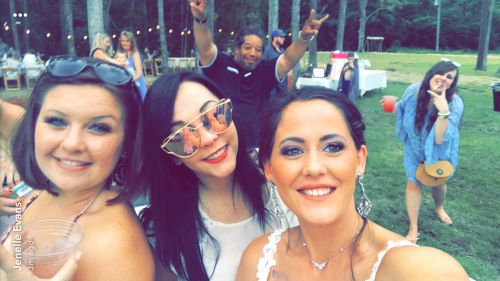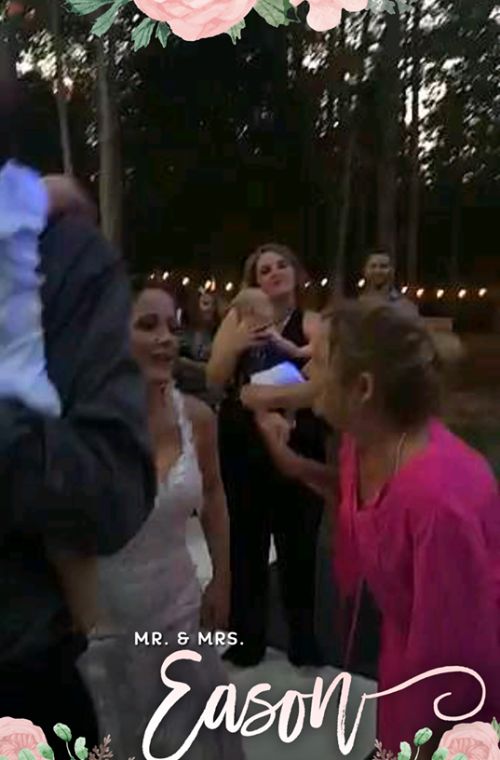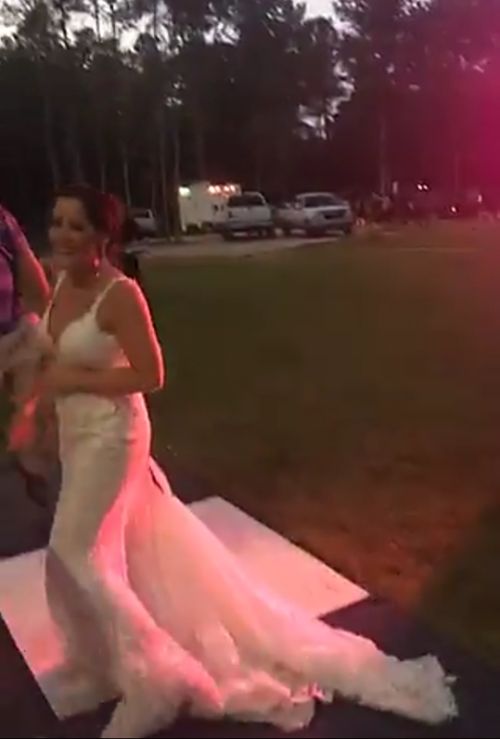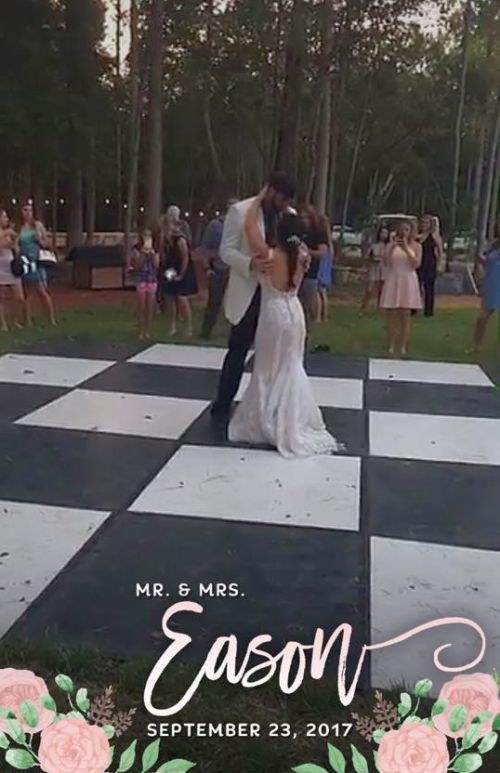 Jenelle and David's Swamp Wedding ? #TeenMom2 #EvanstoEason #backtoevanssoon pic.twitter.com/clVdWK5Uzs

— Amber Porkwood (@AmberLPorkwood) September 23, 2017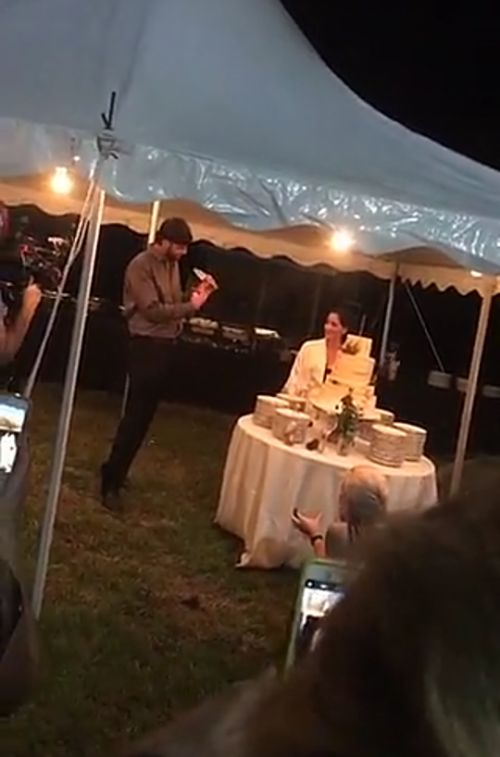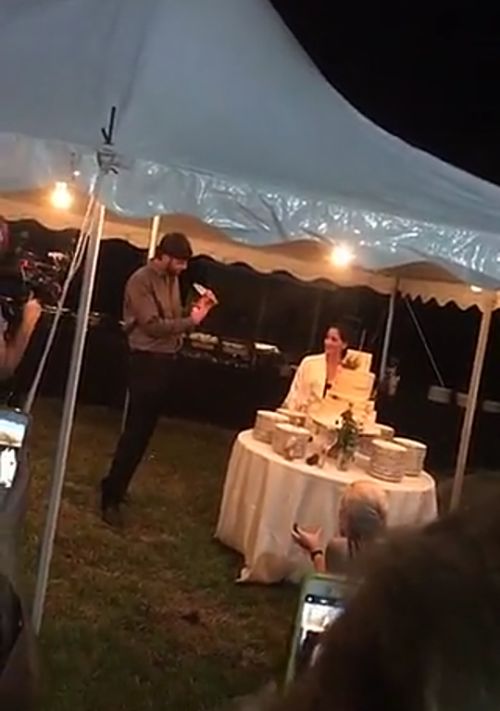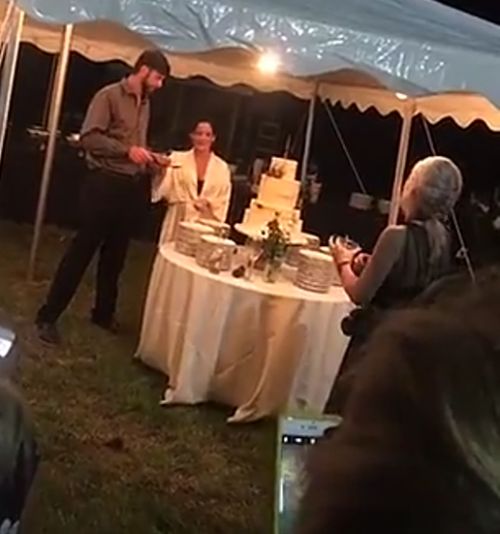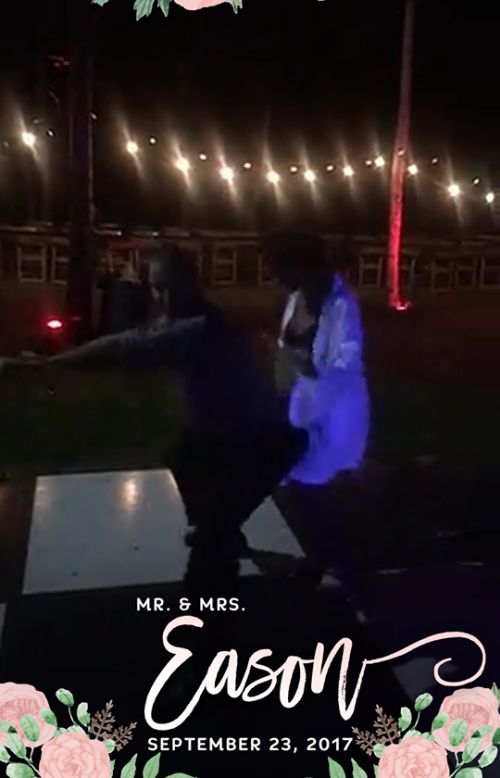 Stay tuned– The Ashley will be updating this post all day!
(Photos: Instagram, Twitter, Snapchat courtesy of @Cozmix)