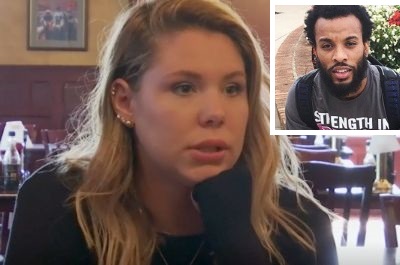 Last week, Radar Online ran a story stating that Teen Mom 2 star Kail Lowry had banned Chris Lopez (the father of her third child, Lux) from seeing his son until he legally acknowledged that he is the boy's father. While that is, indeed, true, The Ashley can exclusively reveal that there is a lot more to this story!
First, The Ashley reached out to Kail to comment on Radar's story, and she confirmed that it is true.
"I don't want to keep Lux from Chris. That's not the goal," Kail told The Ashley. "The goal is to take some time right now to figure out what works for us. I've obviously been trhough this before and I do want Lux to eventually have a relationship with his dad. Right now the circumstances aren't right for that, though."
The Ashley was curious as to why the "circumstances" weren't right so she did some digging. She has discovered that Chris has already filed for custody of Lux; however he has yet to sign an acknowledgement of paternity for the baby. He first declined to sign the paperwork at the hospital, a source told The Ashley.
And that's not the only reason that Kail is keeping Lux away from Chris.
"She's trying her best to keep the real reason off the show," a production source told The Ashley. "So far, the drama with Chris hasn't really been covered for the show, but that's only because it is hard to do when Chris won't sign on to appear or have his name on 'Teen Mom 2.'
Another source revealed what may be the real reason Kail is staying away from Chris.
"Chris was violent with Kail multiple times, once while she was holding the baby," the source, who claimed to be present for at least one of the incidents, told The Ashley. The source added that Chris (allegedly) tried to break into Kail's house at least once to see the baby and left damage on her door frame and window. And that allegedly isn't the only damage he caused.
"Some of the film crew noticed a hole was punched in Kail's garage door, and she confided in someone on the crew that Chris did it," the production source told The Ashley. "Nothing was filmed about it, though."
Chris has remained silent on his issues with Kail. However, he did make quite the statement last week when he posted a photo of himself burning a book (a copy of Kail's book, to be exact) on Instagram, along with the caption, "I guess this is a new chapter…"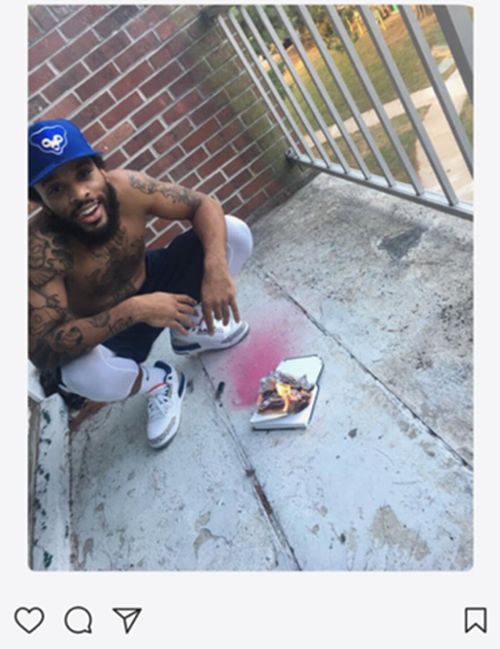 He eventually deleted the post.
"Kail is really trying to keep this off the show because of how bad she got ripped by fans last time when she was dealing with Javi," the source added.
The Ashley's source tells her that Kail had discussed filing a Protection From Abuse (PFA) against Chris, but The Ashley could not locate any such PFA filing involving Kail and Chris.
As 'Teen Mom 2' fans are well aware, Kail has never shied away from slapping a PFA on her exes. In the past, she has filed them on both of her other baby daddies, Jo Rivera and Javi Marroquin.
Anyway, Chris been posting photos of him with his son on his Instagram account, but The Ashley's source tells her that those are old photos.
"Until Chris signs the paperwork acknowledging paternity, he has no rights to Lux," the source added.
(Photos: MTV, Instagram)