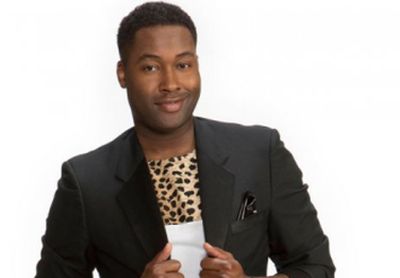 Project Runway fans are mourning the loss of designer Mychael Knight, who appeared on the show's third season and 2013's "All-Star" season. He died on Tuesday at the age of 39.
"We are still processing the untimely death of our son, brother, friend, and uncle," The Knight family said in a statement released to Obvious Mag. "Mychael meant everything to us and we loved him dearly. He was generous and so full of life. This is how we choose to remember his legacy."
Mychael took home the "Fan Favorite" award during Season 3, despite coming in fourth place. He finished in eighth place during the "All-Star' season, behind eventual winner Seth Aaron Henderson.
Mychael's cause of death has not been released. However, TMZ reports the designer checked into a hospital in Georgia recently to get treatment for intestinal issues. Mychael had shared back in July that he suffered from Irritable Bowl Syndrome (IBS), writing that the condition had "taken a toll" on his health lately.
He hadn't updated his social media accounts since early September.
Celebrities Mychael had worked with over the course of his career took to social media to remember him.
"I am so sad to hear about Mychael Knight," Andy Cohen tweeted. "When he appeared on #ProjectRunway he was the sweetest guy, full of life, ambition & talent."
"#RIP my sweet #friend mychaelknight … your spirit still lingers on the #runway," Sherrie Shepherd, his longtime client, wrote on Instagram. "My heart hurts so much today bc I lost my friend, my little brother @mychaelknight . I was a fan of Mychael's since I first saw him on #ProjectRunway & when @jawnmurray finally put us together, it was a match made in #heaven. We clicked immediately & Mychael said he was going to be my stylist for the long haul. He had a wicked sense of humour and was the most creative man I knew."
You can see some of Mychael's most-recent designs by clicking here.
(Photo: Lifetime)