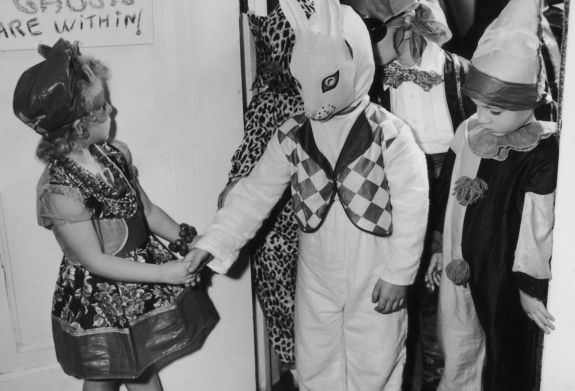 Enjoy this classic Halloween post from 2017!
It's Halloween, which means it's time to scramble to put a costume together before the full moon appears and it's time to engage in spooky activities (or…you know, head to the TGI Friday's with your friends in your costumes because there's nothing to do when Halloween is on a Wednesday night).
Anyway, if you've yet to find a costume for the evening's festivities, have no fear! The Ashley has come up with a few unique, reality-TV-inspired Halloween costume ideas for you!
Why be a lame "sexy cat" or a "naughty nurse?" Dress up as one of The Ashley's suggestions and you'll be the most popular person at any party (or chain restaurant!)
(If you actually do dress up as one of the things below, be sure to tweet a photo of yourself in your costume to The Ashley!)
Fired Farrah Abraham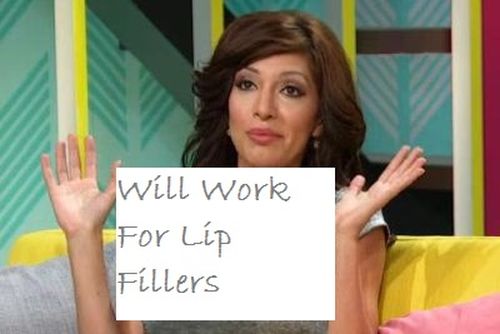 Farrah Abraham was  from 'Teen Mom OG,' so why not dress up as the "Backdoor Teen Mom" in her new stage of life?
For your "Fired Farrah Abraham" costume, you'll need:
-Giant lips (those candy wax ones should work well)
-An inflatable chest and rear-end, as well as other blown-up body parts.
-A pair of Froco sunglasses
Once these items have been assembled, it's time to work on the most important part of this costume: the "Will Work for Lip Fillers" sign you'll need to create and hold!
Cinderella Jana Duggar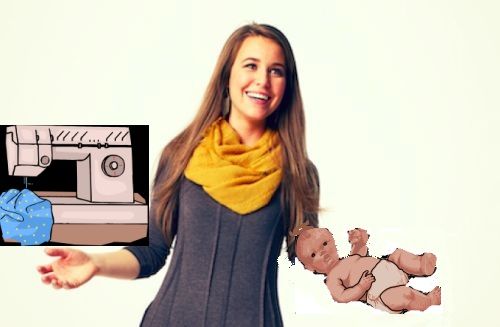 The eldest Duggar daughter has long been in charge of caring for her siblings, sewing, cleaning, cooking, organizing her siblings' home, and basically doing any chore than no one else wants to do. These actions have earned the 'Counting On' star the nickname of "Cinderella Duggar." The situation may not make for a very fun life, but it makes for a great Halloween costume!
For this costume, you'll need:
-A denim skirt that goes past your knees, flip flops and a plaid shirt (that is, of course, modest)
-At least five baby dolls that are tied to your hips, arms and legs
-A portable sewing machine, as well as a broom, mop and paint brush to carry to be ready to do chores at any time
-A camera crew following you
"Sochull Meedya" Lovin' Danielle & Mohamed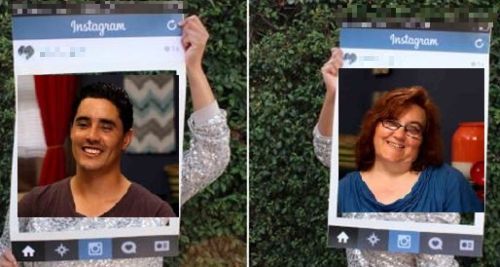 Dressing up as the battling "90 Day Fiance" exes Danielle Mullins and Mohamed Jbali is the perfect couple's costume! These two fame-hungry reality stars love to jump on social media to bash one another, so that will need to be incorporated into the costumes.
For these costumes, you'll need:
-The appropriate wigs and clothing to match Danielle and Mohamed
-A clothespin to wear on your nose if you're dressing as Mohamed (to protect you from Danielle's alleged "smells")
-A marriage license that has been ripped up
-A piece of cardboard made to look like Facebook profiles that will be worn around each of your heads.
Very Authentic 'Teen Mom 2' Exes
Here's a costume for the entire group! Dress as 'Teen Mom 2' exes Leah Messer and Jeremy Calvert…and their MTV film crew! This costume idea comes from Jeremy's own friends, who dressed up as Jerm and Leah and posted a video to social media. Jeremy and Leah thought the costumes were funny, and both posted them to their Instagram accounts.
To see some of The Ashley's Halloween costume suggestions from a previous year, click here!
(Photos: Joe Clark/Hulton Archive/Getty Images; MTV, TLC, Pinterest, Instagram)