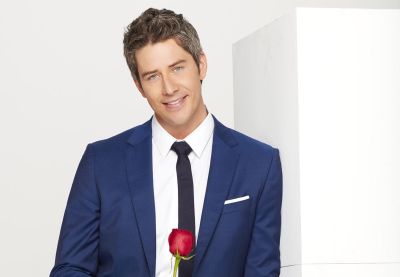 We reality TV fans have a lot to look forward to during the long, cold winter months coming our way! With new seasons of our favorite reality TV programs set to premiere in the last part of 2017 and early part of 2018, we're in for a great winter season!
From getting to watch Arie Luyendyk Jr. trying to get Bachelor fans to remember who the hell he is, to seeing the Teen Mom OG gals getting in fights (and getting knocked up!), there's a lot to look forward to this winter.
Since we only care about reality TV here on The Roundup, The Ashley has only included the late fall/early winter premiere dates of reality shows. The Ashley will continue to update this list as more premiere dates are released!
American Idol (ABC)     Sunday, March 11, 2018
Bring It! (Lifetime)     Friday, November 24
Bringing Up Bates (UPTV)     Thursday, January 4, 2018 (Click here for info on the new season!)
Bushcraft Buildoff (Discovery)      Wednesday, November 15 (Click here for more details!)
Find My First Love (FYI)     Tuesday, December 5
Fixer Upper (HGTV)     Tuesday, November 21 (Click here for details on the final season!)
Floribama Shore (MTV)     Monday, November 27 (Click here to watch the first trailer!)
Homestead Rescue (Discovery)     Wednesday, November 15
Maine Cabin Masters (DIY)     Monday, November 27
Married at First Sight: Jamie and Doug Plus One (Lifetime)     Tuesday, December 19
Man v. Food (Travel)     Monday, December 4
Married at First Sight (Lifetime)     Tuesday, January 2
Moonshiners (Discovery)     Tuesday, November 14
My Big Fat Fabulous Life (TLC)     January 2018
Mythbusters (Science)     Wednesday, November 15
Ozzy & Jack's World Detour (A&E)     Wednesday, November 8
Property Brothers At Home (HGTV)     Wednesday, November 22
Revenge Body with Khloe Kardashian (E!)     Sunday, December 10
Street Outlaws (Discovery)     Monday, November 27
Storage Wars (A&E)     Wednesday, November 8
Tamar & Vince (WE)     Thursday, November 9
Teen Mom New Jersey (MTV)     Fall 2017 (Click here to meet the cast!)
Teen Mom OG (MTV)     Monday, November 27
The Bachelor (ABC)     Wednesday, January 1 (Click here for more details on the season!)
The Bachelor Winter Games (ABC)     February 2018 (Click here for the latest details!)
The Challenge Champs vs. Stars (MTV)     Tuesday, November 21 (Click here to see the cast list!)
The Great American Baking Show (ABC)     Thursday, December 7
The Hunt With John Walsh (HLN)     Sunday, November 12
The Job Interview (CNBC)     Wednesday, November 22
The Profit (CNBC)     Tuesday, November 21
The Rap Game (Lifetime)     Friday, November 24
Top Chef (Bravo)     Thursday, December 7
Trading Spaces (TLC)     Spring 2018
Unexpected (TLC)     Sunday, November 12 (Click here to watch the first trailer!)
Vanderpump Rules (Bravo)     Monday, December 4 (Click here to watch the first trailer!)
WAGS Atlanta (E!)     Wednesday, January 3, 2018
Welcome to Sweetie Pie's (OWN)     Saturday, November 25
Wild 'N Out (MTV)     Thursday, November 30
(Photo: ABC)