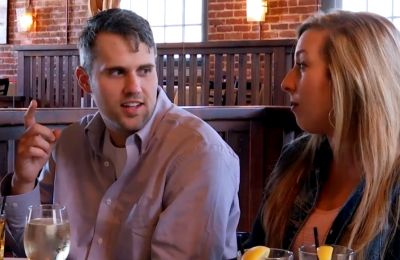 Yet another Teen Mom wedding is coming our way!
Ryan Edwards is set to get hitched (again) to Mackenzie Standifer this weekend. This will, of course, be the second time the Teen Mom OG couple tied the knot. (Their first wedding was back in May and, as 'Teen Mom' fans will remember, Ryan was hopped up on the Xanax, etc. on the drive over to the ceremony.) The only people present to witness the union at that time were Ryan's parents, Jen and Larry Edwards (oh, and an MTV film crew, of course!)
Anyway, The Ashley has the details on this wedding re-do!
The Ashley can reveal that Ryan and Mackenzie will be saying "I do" (again) on Saturday, November 18 in Chattanooga, Tennessee. Unlike their first ceremony, this will be a full-on wedding that will include Ryan's son Bentley and Mackenzie's son Hudson, as well as a bridal party.
And….it will be filmed for MTV!
"They will be filming at the wedding, and a crew has been there capturing the pre-wedding stuff too," a crew source tells The Ashley. "For awhile [production] wasn't sure if Ryan and Mackenzie would allow the wedding to be filmed, since they declined to come to Los Angeles to film the special with the rest of the cast in October, and some other things. But they are filming it."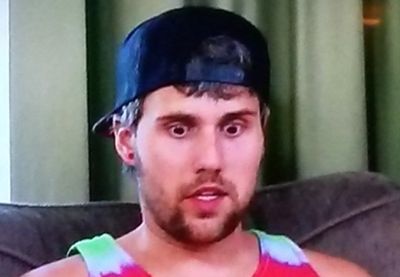 The Ashley doesn't know if Ryan's ex Maci Bookout will be attending the wedding.  However, Maci's reactions to the wedding will be a major topic of a few episodes of the upcoming 'Teen Mom OG' season.
As The Ashley reported this summer, Mackenzie and Ryan had been struggling in their marriage after Ryan was released from rehab. (This was around the time that the news broke that Ryan was trying to arrange trysts behind the ol' Food City with women he allegedly met on Tinder.)
In late August, the couple was at odds, with Ryan even blocking Mackenzie's number and telling members of the film crew and production team that he planned to file for divorce from Mackenzie. It seems that the couple has worked through their issues because the (second) wedding is still on.
The Ashley will have more wedding details soon but, as of now, sadly it looks like Ryan is not planning to rap at his wedding like his 'Teen Mom OG' co-star Debra "Debz OG" Danielsen did. The Ashley is crossing her fingers that changes, however!
UPDATE! According to Radar Online, Maci and her husband Taylor McKinney are planning to attend Ryan and Mackenzie's wedding!
(Photos: MTV)