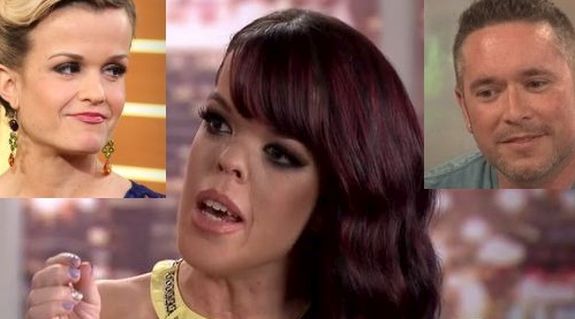 Little Women: LA star Briana Renee Manson recently sat down with In Touch Weekly to discuss the strained relationships in her life.
First, Briana talked about her relationship with her estranged husband, Matt Grundhoffer, whom she recently split with after three years of marriage. The couple's marriage has been rocky from the start, but Briana revealed what caused her to realize that she needed to end it.
"The final straw for me was that I had my trust broken one too many times, and even with marriage counseling, I couldn't get myself back to a place where I didn't question him all the time," Briana told the mag.
Briana said Matt's past betrayals always managed to creep back into their relationship.
"I grew resentful and unappreciative of anything nice he would do, and we just started fighting all the time. We became toxic and I can't expect him to be someone he's not," she said.
While the romantic partnership may be over, the couple is still co-parenting…and cohabitating, at least for now. The couple shares the parenting duties of their son Maverick and Briana's daughter Leiana from a previous relationship, so they are trying to keep the kids' best interests in mind, according to Briana.
"He has his lifestyle and I have mine," she said. "We can be friendly toward one another, and come together for anything important involving Maverick and even Leiana too, but that's as far as our relationship will go. There is no chance of reconciliation."
That's not the only conflict in Briana's life currently, of course. She's also at odds with her 'Little Women: LA' co-star, Terra Jolé…again. The pair has had their share of ups and downs throughout the course of the show.
"We are not friends, and never will be," Briana said of her co-star. "I wish her well in life but her definition of friendship is very skewed.  I would not let such disgust come out of my mouth, or in writing, towards someone I called a 'friend.'"
While Briana and Terra may not be BFFs, Briana did say her relationships with her other 'Little Women: LA' castmates are improving.
"We all have different levels of friendship," Briana said. "I had to pull back for some personal, and health reasons, but sometimes life pulls you away and it's all about how you come back together."
The Ashley has reached out to Terra for comment on Briana's interview, and she will update this story when more info is available.
(Photo: Lifetime)