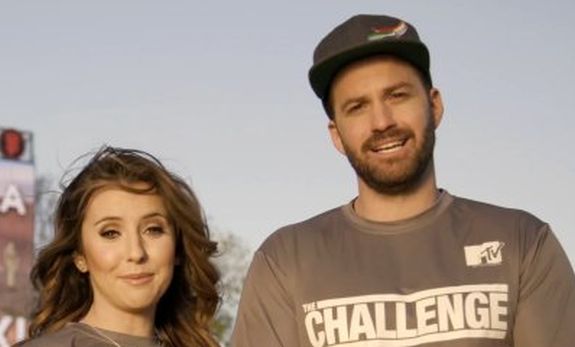 For years, fans of The Challenge watched as show veteran Camila Nakagawa threw hissy fits (and, sometimes, even furniture) while appearing on various seasons. Although Camila has won more money on the show than any other female in its history (and ranks in third place overall in terms of money won), it's highly unlikely we'll ever see her on 'The Challenge,' due to her alcohol-fueled bad behavior on the two most-recent seasons of the show.
In a new interview, show vet Johnny Bananas discussed Camila's bad behavior, and stated that MTV, the network that airs 'The Challenge,' is partially to blame for allowing and encouraging it so long.
"I think Camila for a long time was able to spin what we saw—really sad and ugly behavior—into a caricature of herself, by calling herself the 'Camilinator,'" Johnny recently told UrbanDaddy. "And unfortunately, MTV kind of supported that and encouraged it."
As The Ashley previously told you, Camila has essentially been banned from competing on future seasons of 'The Challenge.' (Her behavior has landed her on the dreaded "do not call" list, according to The Ashley's sources.)
During the "Dirty 30" season Camila verbally attacked her cast mate, Leroy Garret, in a racist tirade that shocked fans. While filming 'Champs vs. Stars' Camila had a breakdown, stole a golf cart, punched a crew member and left the set in handcuffs.
"It really did get to a point where it became too much," Johnny said of Camila's behavior. "Now it's not even entertaining anymore."
Johnny suggested that someone with Camila's issues is unable to handle the pressure of appearing on 'The Challenge' and living in a 'Challenge' house.
"I think that Camila has a lot of demons, and a lot of things she needs to work through, and I don't think 'The Challenge' is an environment for somebody to do that. It never has been. And I don't think it ever will be."
Johnny is right; For years, MTV has joked about Camila morphing into "The Camilinator" to excuse her often violent behavior. Earlier this year, MTV celebrated the best (of the worst) of Camila's violent behavior as "The Camilinator" by giving her an award for best furniture throwing. Watch the clip below:
(Photo: MTV)