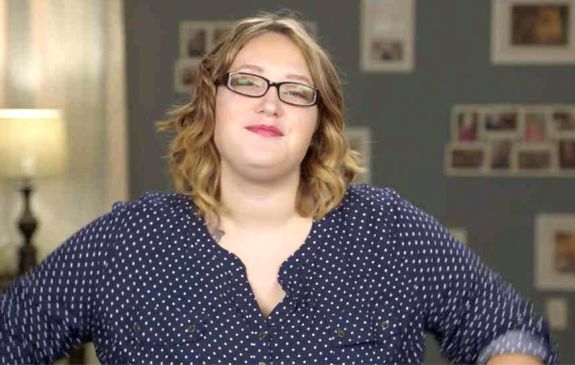 Lauryn Shannon is currently starring on WEtv's Mama June: From Not to Hot, but the 17-year-old could now technically also star on MTV's Teen Mom.
Lauryn (who goes by "Pumpkin") announced on Friday that she had given birth to her first child, a baby girl. She revealed back in August that she was pregnant by her fiance, Josh Efird. (He has yet to appear on 'Mama June,' but it's likely we'll see his mug on the upcoming second season.)
Pumpkin (who is the older sister of Alana "Honey Boo Boo" Thompson) posted a photo of her newborn daughter to Instagram and Twitter.
"Today at 5:01 a.m. me and josh officially became parents to a precious 7lb, 14oz baby girl. Everyone meet Ella Grace Efird," Pumpkin captioned the photo.
Pumpkin's mom, Mama June Shannon, reposted the pics of her newest grandchild.
Pumpkin is the second of Mama June's four daughters to become a teen mom. June's oldest daughter Anna (aka "Chickadee") gave birth to her first child at the age of 18, during the first season of Here Comes Honey Boo Boo.
Mama June was a teen mom herself, giving birth to Anna at the age of 15.
Anyway, the upcoming second season of 'Mama June: From Not to Hot' will focus in part on Pumpkin's pregnancy. (To watch a trailer for Season 2, click here!)
"I'm really excited to be a new mom, but there is some challenges that I am gonna have to face, " she said in a video posted in August to announce the pregnancy. "I'm really nervous having a baby because it does have to come out of my hoo-ha."
It appears that the baby and said "hoo-ha" are still intact.
(Photo: WEtv)