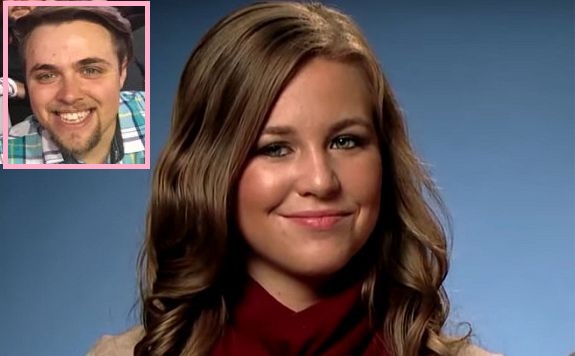 Despite previous reports, Jana Duggar is not off the market!
Over the years, the tabloids have linked the eldest Duggar daughter to everyone from professional football player Tim Tebow to Bringing Up Bates star Zach Bates. While all of those reports have proven to be false, the latest courting rumor has put Jana in a relationship with Duggar Family friend Caleb Williams.
Over the past few months, numerous rag-mags have "confirmed" that Jana is courting Caleb, but earlier this week, Caleb took to social media to finally put the rumors to rest.
"Read my lips…I am not dating Jana Duggar," he wrote in a lengthy Facebook post.
Media sources drew a Caleb/Jana connection after he was seen in several photos with the family. After Caleb was photographed with Jana's dad Jim Bob Duggar while at a football game in October, OK! magazine called Caleb a "bad boy" and said he is "a lot more liberal than his possible future in-laws."
More recently, a photo of Caleb circulated that was less-than-flattering, adding fuel to the tabloid's fires. He took to Facebook to explain his relationship with the Duggars (and the underwear-showing dinner photo that started it all).
"Over the past several months since an extremely unflattering image was posted by my friends and spread across the world faster than a viral cat video," Caleb wrote. "There has been speculation regarding a relationship between myself and Jana. Now to clear the fog and avoid any confusion, 'Read my lips…I am not dating Jana Duggar.' The extent of our relationship is purely friends and nothing more."
Caleb joked about how his rumored courtship has garnered him some Internet fame.
"Hopefully with this clarification the Internet (as well as the space-time continuum) can heal from being broken the day my Gluteus Maximus gave Kim Kardashian a run for her money," Caleb wrote.
Jana is the last of her of-age sisters to remain single. She has stated in the past that she has been approached by men who want to court her but she has not yet found the right guy for her.
(Photos: TLC, Facebook)