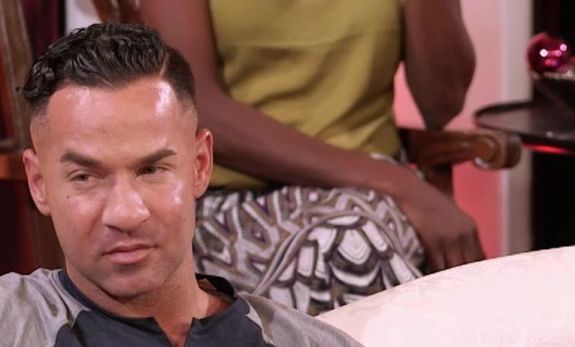 Mike "The Situation" Sorrentino's days of fist-pumping along the Jersey Shore may be numbered.
According to The Blast, the reality TV star reportedly accepted a plea deal with the United States Department of Justice and is planning to plead guilty to the charges of tax fraud against him. The sites reports that Mike, along with his brother Marc Sorrentino (who is facing similar charges) will enter their guilty pleas on Friday.
Mike is facing a sentence of up to 15 years in prison, while Marc is looking at up to 25 years.
As The Ashley has previously reported, Mike and Marc were charged in 2014 with failing to pay all of the federal income tax they owed on nearly $9 million they earned between 2010-2012. In April 2017, the Sorrentino brothers each received an added charge of "conspiring to defraud the United States." At the time, Page Six reported that the brothers filed tax returns that "understated gross receipts, claimed fraudulent business deductions, and disguised income payments made to the brothers."
"They also stand accused of commingling their business and personal bank accounts so that they could get away with spending the money on 'high-end luxury vehicles and clothing,'" the site also reported.
Page Six reports that last week, Mike and Marc rejected the prosecutors' plea deal (which was presented on December 19), but they later decided to accept it.
Last year, Mike and Marc appeared on Marriage Boot Camp Reality Stars: Family Edition alongside their brother Maximo to try to work out their issues. Mike and Marc spoke about their pending charges on the show, and both expressed their fear of going to prison.
It is not yet know what sentences the Sorrentinos will receive, but Mike is due to appear on the 'Jersey Shore' spin-off series, Jersey Shore Family Vacation, later this year. It was recently announced that the spin-off will be filming in Miami.
(Photo: WEtv)