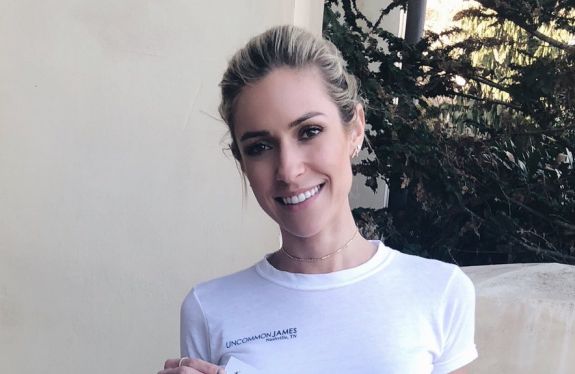 The Hills are alive with reality TV ventures for former Laguna Beach star Kristin Cavallari!
Sources for both TMZ and Us Weekly are reporting that Kristen began filming her new reality TV series last week. Although the title of the show hasn't been released yet, both outlets are reporting that it will air on E! later this year.
While Kristin is married to NFL star Jay Cutler and is the mom of three kids, Us Weekly reports that we won't be seeing much of Kristin's family on the new show.
"It focuses on her life in Nashville and the store that she's opening," a source for the magazine said. "It's focused on her and the people working at her store… Jay will be on it rarely and the kids will not be on it."
This comes as no surprise, however. Last month, 31-year-old Kristin declared that she does not think a reality TV show is a good place for her kids. (Kristin was just 17 when she began appearing on MTV's 'Laguna Beach' in 2004.)
"I would never put my kids on a reality show," she said while appearing on Heidi Montag and Spencer Pratt's podcast, Make Speidi Famous Again.
She stated that she was open to going the reality TV route again, though, provided things were different than they were when she was on 'The Hills.'
"I'm open to it…'The 'Hills' was a unique experience," she said on the podcast. "I wouldn't trade it for the world… To go back to that now as a mom and a wife, it would have to be different. I would have to be an executive producer. I would have to have more control and it would have to be more on my kind of terms."
(Photo: Twitter)