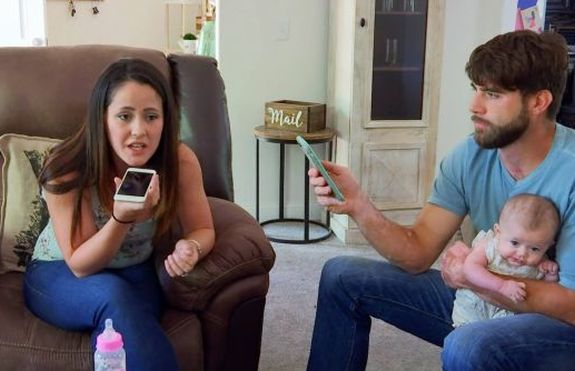 MTV may have booted David Eason from Teen Mom 2 on Tuesday night, but the fallout from his hateful words against the LGBTQ community continues to be a headache for the network!
The Ashley can confirm that at least two advertisers that regularly advertise during 'Teen Mom' have pulled their ads.
In an exclusive statement to The Ashley, Nutro Company– a pet food manufacturer– confirmed it will no longer run its ads during the show.
"We value the opinions of our consumers and take their concerns very seriously," a rep for the company told The Ashley. "Our advertisements are not meant to serve as an endorsement of any specific point of view. Yes, we can confirm our advertisements will no longer air during 'Teen Mom 2.' Moving forward, we have ensured that all of our advertising is redirected to programming that resonates better with pet parents."
In addition, Cesar Cuisine– a cat food manufacturer– has also pulled its ads from airing during 'Teen Mom.' A rep for the company confirmed the news on Twitter on Wednesday.
"You will be happy to know we have been in contact with our rep and will no longer be airing any commercials during Teen Mom programming. Thanks!" a rep posted on the company's Twitter account. (Both Cesar Cuisine and Nutro Company are owned by the Mars, Inc. parent company.)
This is reminiscent of what happened to the Duggar Family after news of their oldest son Josh's molestation scandal broke. After TLC cancelled 19 Kids and Counting, the network continued featuring the family on Counting On but had a hard time keeping advertisers for the show at first, due to its link to Josh.
As far as The Ashley has heard, Jenelle has not been fired from 'Teen Mom 2' (as of press time). However, as The Ashley previously told you, a group of the show's executives are reportedly meeting at Viacom headquarters in New York City on Wednesday afternoon to discuss what went down and Jenelle's future on the show.
(Photo: MTV)