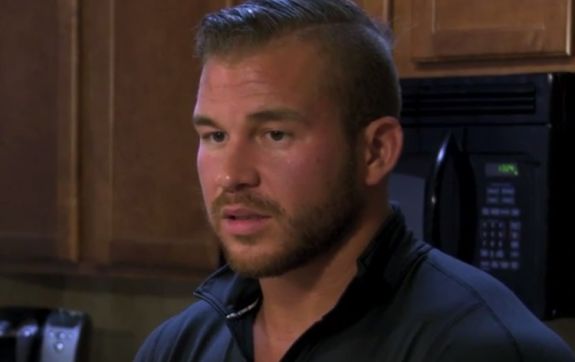 It's been a bad month for the former and current soulmates of Jenelle Evans!
Nathan Griffith, the former fiance (and second baby daddy) of the Teen Mom 2 star, was arrested on Sunday in Myrtle Beach, South Carolina. The arrest comes just a week after Jenelle's current soulmate (and husband) David Eason was booted from 'Teen Mom 2' after going on a homophobic rant, and just a few days after Jenelle's ex-husband Courtland Rogers was arrested on drug charges! 
Anyway, based on the charge, it appears that Nathan was arrested after he allegedly failed to report that he had struck a fixture with his car that was on or adjacent to the highway. The incident happened just after 3 a.m on Sunday.
Nathan was arrested and booked on Sunday. At the time of his arrest, the aspiring bodybuilder weighed in at 6 feet tall and 205 lbs.
He bonded out the same day, after posting the $464 bond.
Nathan has other pending charges in South Carolina for previous arrests including one for aggravated domestic violence stemming from a 2016 incident. He is due to face the latest charge in court on March 20.
Wanna see his mugshot? Of course you do!
(Photos: MTV, City of Myrtle Beach)