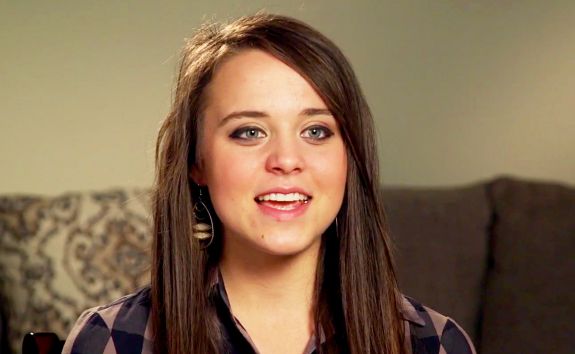 Jinger Duggar Vuolo continues to buck the super-modest fashion guidelines she was raised with!
Last year, Jinger became the first Duggar gal to forgo her family's strict "Skirts and Dresses Only" rule by slipping on a pair of pants. During last night's season premiere of Counting On, Jinger took it a step further by wearing a short tennis skirt and a sleeveless top!
This marks the first time one of the Duggar gals wore such a short skirt in public. (Jinger's mother, Michelle Duggar, has discussed the family's modesty standards in the past, stating that the girls were to be covered from "the neck to the knees" when it comes to clothing.)
'Counting On' viewers praised Jinger for taking yet another fashion risk (by Duggar standards, anyway!)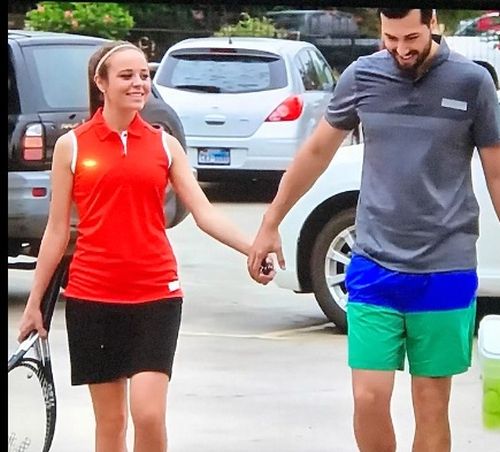 "Oh snap Jinger! Sleeveless shirt and a short skirt. You better work that outfit," one person wrote on Twitter.
"Jinger in that tennis skirt… #Rebel #JimBobIsCrying," another tweeted.
"Jinger looks so happy and beautiful," another viewer wrote. "So happy to see her living life as a normal adult woman!"
Since marrying Jeremy Vuolo in November 2016, Jinger has demonstrated her independence from her family's super-conservative dress and living standards. In April, Jeremy gave a sermon that seemed to address why he has no problem with his wife wearing less conservative clothing.
"It is your liberty as to whether you dress modestly with a modest pair of pants, or with a skirt, or with a T-shirt, or with a blouse," Jeremy said during a December 18 sermon at Grace Community Church in Laredo, Texas. "It is not your liberty, women, to wear sensual, seductive clothing that is designed to draw the attention of your brothers.
"The emphasis of the gospel is not food or clothes," Jeremy said in the sermon, according to Inquisitr. "Jesus does not save people to make them wear skirts."
Jinger's fashion risk-taking has already inspired her older sister, Jill Dillard to shuck the skirts and start wearing pants too. Jill is the only other Duggar girl to wear pants publicly, though; her other sisters and sisters-in-law are still sticking to sporting only dresses and skirts…for now.
(Photo: TLC)