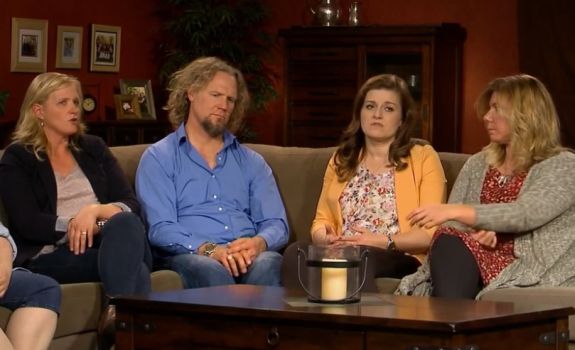 Sister Wives fans rejoice! TLC has announced that it has renewed the long-running reality show and will continue to follow the hi-jinks of Kody Brown & Co.!
This news comes a few months after several sites reported that the cable network had plans to cancel the show due to poor ratings. 
"We've followed the Browns through plenty of ups and downs, but their story is far from over. We're excited to share that 'Sister Wives' will return to TLC to continue following the journey of the Brown family," the network posted to its website on Monday.
Although the ratings for the current season of 'Sister Wives' are lower than they have been since the show premiered in 2010, it is still bringing in decent ratings, especially for a show that has been on for nearly eight years.
(For instance, the current season's premiere episode brought in about 1.8 million viewers, according to TV By the Numbers. To compare, the May 2016 season premiere got a whopping 2.2 million viewers.)
With the next season of 'Sister Wives' secured, we can likely count on seeing Kody and Christine's daughter Aspyn get married. (As The Ashley told you, she is set to marry Mitch Thompson in June.)
To read our 'Sister Wives' recaps, click here!
(Photo: TLC)